VIZ Media and Rose City Games released the first gameplay trailer to their upcoming single-player action-adventure game, Cat Lady. If you love cats then this is basically your game as you roam around a cat-filled mansion trying to save your grandma using your own cats as weapons against the evil within. The game doesn't have a proper release date on Steam yet, and we're guessing we won't see one until maybe PAX West this year. But it already looks like a cute hit from the trailer below. Enjoy!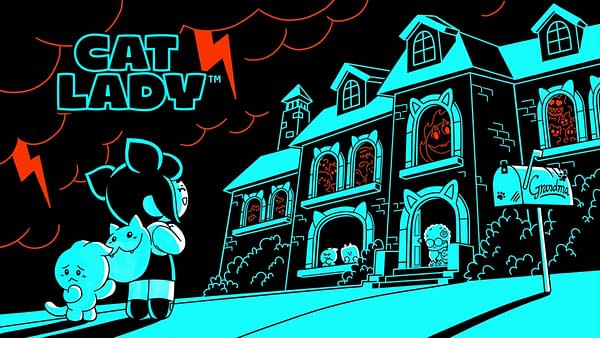 Ally Marie arrives for her regular visit to Grandma's cat-filled mansion but is startled to find an ancient evil has awoken. Not only is Grandma missing: all of her belongings are transforming into monsters, and the cats are now self-aware! With the help of her cats, Ally must find a way to save Grandma and destroy the ghosts lurking in the mansion.

Cat Lady features a purr-fect blend of dual-stick shooter action, roguelike elements, and tons of collectibility. Swap and upgrade your feline friends to blast homey hauntings with magical spells, investigate randomly generated biomes to progress through multiple unique areas of the mansion, and uncover the spooky intentions behind your Grandma's kidnapping and the parade of perilous poltergeists who stand in your way.
Enjoyed this article? Share it!