Volition is Hiring for a Senior Writer for their AAA Team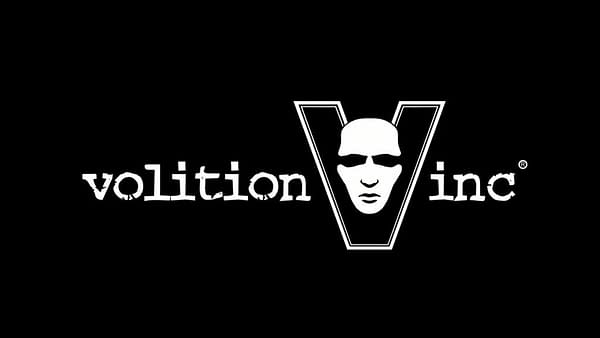 Volition, the studio best known for working on the Saint's Row series, is looking to add a new Senior Writer to their AAA development team to work on research and narrative development as well as write and revise player and NPC dialogue. The job listing did not indicate what games the position is connected to, however a quick browse of their project listing indicates the writer would be working on unannounced titles.
Volition is a subsidiary of Deep Silver working on the Saint's Row and Red Faction franchises.
Posted on the Gamasutra Job Board, the position's description and qualifications include:
Location: Champaign, Illinois

Volition is searching for a Senior Writer to join their cross-discipline AAA development team.

Responsibilities:

Work with cross-disciplinary teams to develop narrative and determine writing needs.
Research source materials for project teams.
Create and maintain up-to-date documentation for narrative, characters, locations, and other story elements.
Write and revise player and NPC dialogue, cinematic scripts, and in-game text.
Satisfy goals and expectations for quality, humor, and tone.
Contribute to and help facilitate editorial, critique, and other feedback processes.
Acquire proficiency in proprietary toolsets, implement in-game content, and fix writing-related bugs.
Prepare recording scripts and help facilitate voice recording processes.
Assist with website content and marketing copy as required.
Share knowledge and experience for the benefit of the writing group and development team.
May be tasked with other duties and responsibilities in support of the project and/or studio.

Qualifications:

At least 2 complete product cycles as a professional game writer or comparable experience. Proven track record with AAA console products preferred.
An in-depth understanding of how writing and gameplay work together to create fun, meaningful experiences for the player.
Talent for creating vivid characters, compelling narratives, and believable dialogue.
Ability and willingness to take direction and integrate feedback as needed.
Strong proofreading and editorial skills. Attention to detail.
Positive, professional attitude. Disciplined and self-motivated with a strong work ethic.
Strong communication and organizational skills. Ability to multitask and be flexible about changing role requirements.
Passion for games and ability to articulate that passion clearly and analytically. A broad knowledge base of console and PC games.
Proficiency with game development tools.
College degree or equivalent.

Sample Work Required:

Applicants should submit a short writing sample that demonstrates ability to craft dialogue, structure narrative, and develop character.
Any supplemental materials demonstrating skills relevant to this position are also encouraged.
Volition is also hiring for a number of design, animation, and artistic positions as well. So it looks like they might have something big in the works.