Warhammer: Vermintide 2 Coming to Xbox One Next Month
It's been announced that Warhammer: Vermintide 2 is finally making its console debut soon, with an Xbox One version coming in jusst a few weeks.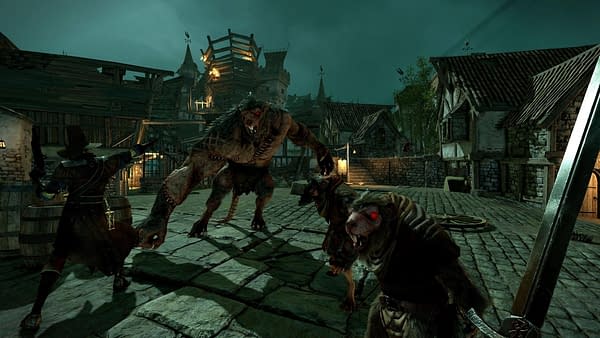 I have had a wonderful time with Warhammer: Vermintide 2. The four person co-op game really does provide a lovely and worthwhile take on the Left 4 Dead style genre. From big bad undead demons to hordes of rats, there is plenty to enjoy as your bash, magic and arrow your way through hordes of mindless NPCs. Sadly though, the game has only been on PC up until this point.
That is about to change though. It's been announced the title is set to land on its first console in just a few short weeks. It's been announced that the game is coming to Xbox One on July 11, 2018. If you are a subscriber to Xbox Game Pass, you will be in a wonderful stead, as the game is coming to the service, meaning you won't even have to buy it outright to get your hands on it. That's a pretty nice little proposition.
There is still no official word on the PlayStation 4 version, but it is still believed to be coming sometime in the not too distant future. Still, if you haven't played the title yet, you should definitely check it out. Getting a couple friends together and chopping and slashing down waves of Skaven is a hell of a good time, and the loot box system the game uses is actually pretty fun for once. Having a couple friends on Game Pass will be perfect here, so you can just head in an try it.