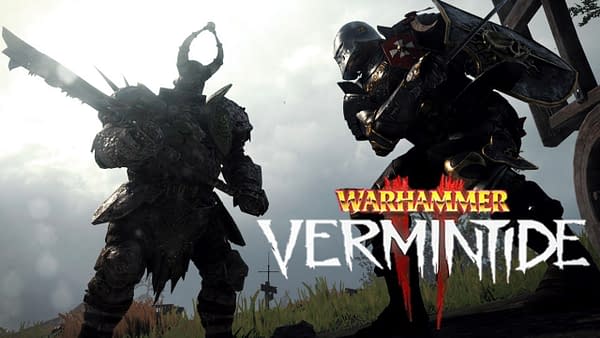 Warhammer: Vermintide 2 is coming to PC on March 8, developer Fatshark announced today. A console release date has not been revealed at this time.
Fatshark also announced a pre-order exclusive beta for Vermintide 2, which will begin on February 28. In addition to beta access, those who preorder on Steam will receive the Vermintide 1 DLC Death on the Reik.
This sequel to 2015's Warhammer: End Times – Vermintide will stay "true to the beautifully dark atmosphere of the world," while introducing "new ideas and experiences," according to Fatshark CEO Martin Wahlund. Among those new experiences are an overhaul to the original's loot system, 15 hero careers, new environments, and a new enemy faction called Chaos.
As for the premise of the sequel?
Our 5 heroes have returned to take on an even greater threat – the combined forces of a malevolent and destructive Chaos army and the swarming Skaven horde. Prepare to be challenged like never before as you and your team desperately try to survive the never-ending onslaught. Choose between 15 different careers, climb the talent trees, customize your arsenal to fit your unique play style, fight your way through a myriad of stunning levels, and challenge yourself in our new Heroic Deeds System. The only thing standing between utter defeat and victory is you and your allies. If you fall – so will the Empire.
You can check out the latest gameplay trailer below.
Enjoyed this article? Share it!