Warner Bros. Responds to Bethesda's Lawsuit Over Westworld Mobile Game
After Warner Bros. Interactive Entertainment released its Westworld mobile game, Bethesda Softworks sent the company a lawsuit over it. The company claimed, in short, that their version ripped off the Bethesda release of Fallout Shelter. Having tried both out, we do admit, they play pretty similarly. Now, in response to the lawsuit, WBIE issued a statement on the matter and gave the exclusive to IGN.
We have the statement in full for you to check out below, but it's pretty clear that this issue isn't going to go away anytime soon. WBIE is clearly standing by their stance that the games do not match. We'll see how the situation develops as we slowly make our way to court with both companies.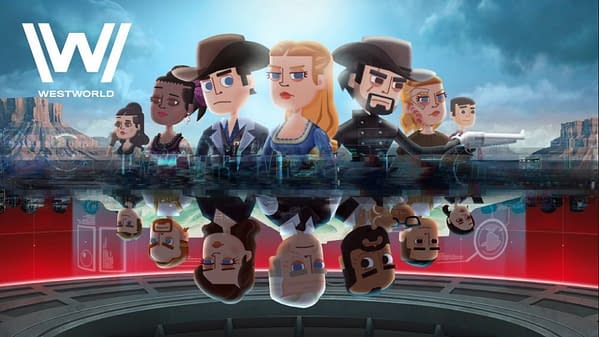 "As one of the world's leading creators of intellectual property, including the ground-breaking television series Westworld, Warner Bros. has a deep respect for intellectual property rights. As such, the assertions by Bethesda Softworks that Warner's Westworld mobile game improperly used source code from Bethesda's Fallout Shelter are as surprising as they are unsubstantiated. Warner Bros. has been assured by the game developer, Behaviour Interactive, that Bethesda's allegations are untrue and that none of Bethesda's code was used in the Westworld game. Moreover, contrary to Bethesda's baseless accusation, Warner Bros. at no time "induced" Behaviour to use the Fallout Shelter code in Westworld."