We Tried Out The Oculus Quest at PAX East 2019
One of the coolest appointments that almost didn't happen at PAX East this year was a visit to the Oculus booth to try out the Oculus Quest! Which is something we seriously wanted to tackle at this event because the company went all out and made some massive VR booths to show off the gameplay on the floor while giving players a wide space to play in, so basically there were crowds watching these booths all day long. There wasn't anything new to show off as far as the games go, just some familiar titles to pick up so you can play the new setup and see how it feels.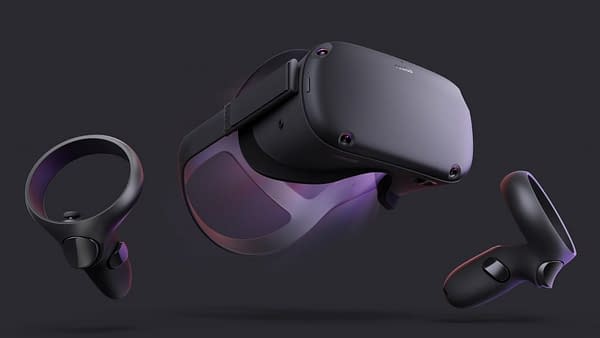 Among them was Beat Saber, which left the biggest lasting impression on us as it's one we're familiar with and played a number of times with friends. The controllers for the new version feel a little lighter but similar to the Rift version, so not really a major change there. The biggest was the headset, which was much lighter and easier on the head as I was able to play a few VR titles and not need to take a moment and rest my head. Not having cords out the back and having a lighter model was a godsend! This is the VR we were always teased we would have in the '90s, only it finally came to fruition. I'm hopeful we can get a copy of the Oculus Quest for ourselves down the road and try this out with our VR library and to do reviews!