We Tried Out Ubisoft's Latest Game "Roller Champions" During E3
During E3 this year, Ubisoft revealed a new free-to-play game on the way this year called Roller Champions, which we got to try out with a group. If you haven't checked out the game yourself, this is a PvP sports title, where two teams of three face off in a game that's part roller derby, part basketball, part rugby, all set in the future it seems. The goal of each team is to take the ball around the oval at least once and then attempt to shoot it through a sideways ring placed up high like a basketball hoop to score a point. But if you manage to take the ball around the court more than once, you can earn more points depending on how often you do it. You can pass the ball to any teammate during these revolutions, but the other team is there ready to steal the ball or knock you over and take it from you to do the same. It's a fast-paced event that reminded us of Rocket League in terms of unpredictability, skill, and excitement.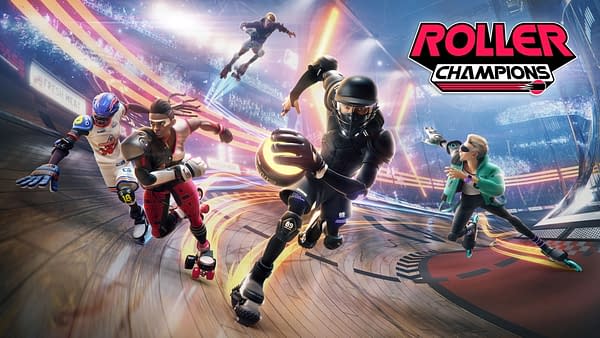 The session I went into was actually a weird one as I was partnered up with several Twitch streamers who were broadcasting their interactions with the game live from E3. Since I don't stream professionally, I was the odd one out of the group not talking to an audience, so I decided to have some fun and see what the game would allow me to do. I decided to take a more offensive approach when it came to preventing the other team from scoring by going around the track the opposite way, blocking shots and tackling people as they came around the corner. My favorite part was nailing the ball carrier square-on as they sped up toward me, and hearing from a few booths over "No, that ain't right! That ain't right!" It was glorious. Roller Champions has a lot of potential as a fixture on Twitch, and the thing basically has esports written all over it. It's just a matter of time after it launches. Speaking of, the game is set to be released in the Spring of 2020, which seems so far away. From our perspective, it's ready to play now, and we need it now.