What's In The Box?!: Loot Crate DX – December 2018
Still playing catchup to the late shipping that we're totally blaming on USPS this past holiday, we're catching up on subscription boxes from Loot Crate this weekend. This time we have the Loot Crate DX box for December 2018, which arrived a couple weeks into January. The November box blew us away and set a high bar to close out the year, so we cracked open this one to see how well it could hold up a month later.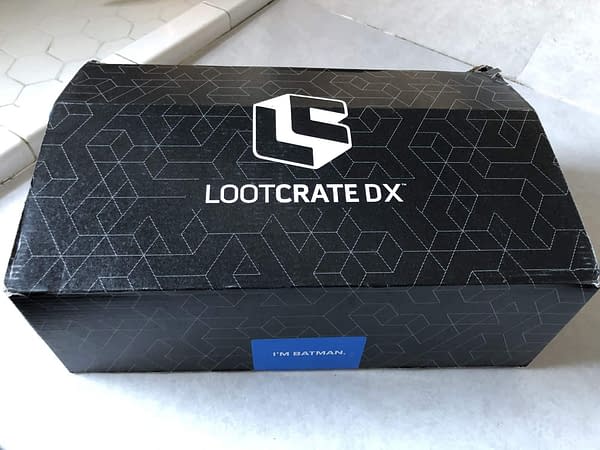 This box was a little lighter than normal, but it was all-things DC comics this time around. And we start with a fun item as we have a Justice League Dark Knight Batman plush doll. So the name that I just said is the exact name of this doll, which is confusing because you can't truly know what incarnation of the Justice League they're channeling for this one. Doesn't feel like any of the animated versions because the grey is too light, and it's not the film with Ben Affleck, so it's hard to really tell which source they're claiming. In any case, we have a Batman plush, and that's really all that matters. I liked this regardless, even though it's weird having a Batman kinda smiling.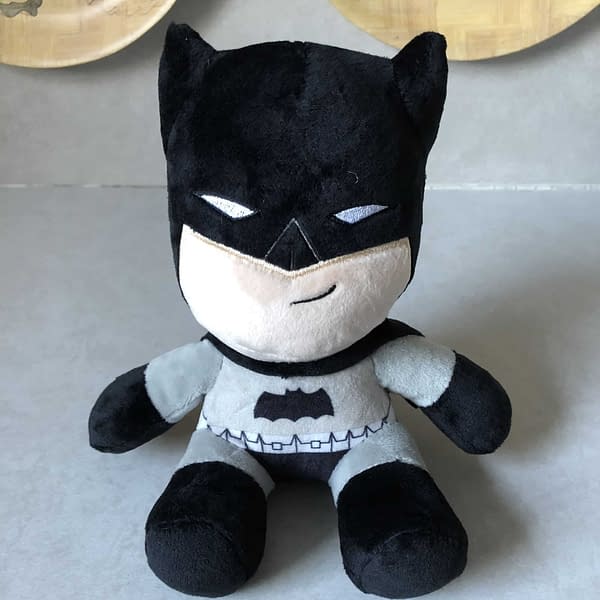 Next up, we have a pair of "origin comics", as we get two classic DC Comics titles in Detective Comics and Fun Comics. This is back in the day when every month, that ten cents bought you six or seven stories wrapped into a single comic book and was often how heroes were introduced to kids to see if they were viable stories worth telling or if the characters were dead as a doornail. The two specific ones we have are the first introductions of Batman and Aquaman, with each issue in its original form. While it's cool to see Batman's origin, Aquaman's was a little underwhelming. There are stories in here from Green Arrow, Crimson Avenger, Dr. Fate, and even Spectre that are far more interesting in these two books. Its a nice trip back down memory lane that I'm happy to now own.
Moving onto clothing, this month I got three pairs of socks. Because, of course, I did, it's the December box. The three pairs I got were of Aquaman, Wonder Woman, and The Flash. This was a nice surprise as I usually have black socks for formal events, but having dress socks with superheroes on them makes me laugh a little. Here, Aquaman gets some justice back as his were the best and warmest to wear, while the others were so-so. I'm looking forward to pissing someone off by wearing Wonder Woman on my feet, because someone's bound to take offense to that somehow. These were a winner, too.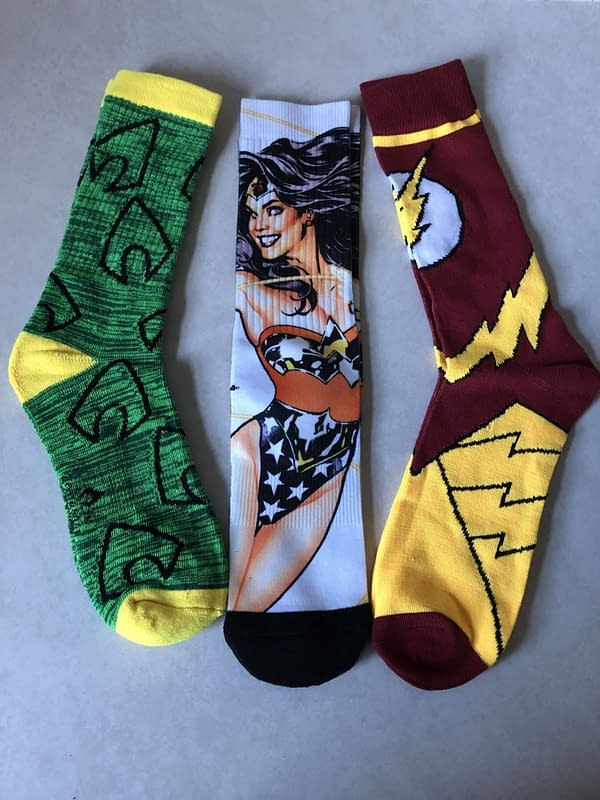 Finally, the make-or-break item of the box: the t-shirt. This month is an absolute must-have as we get a Batman shirt featuring a fractured rogue's gallery. On this shirt, in different pieces, you have comic book versions of Catwoman, The Joker, The Penguin, The Riddler, and Harley Quinn. I wish a few more had been added to the mix, but it's a shirt and you're trying to do it justice without diluting the print with nonsense people may not see immediately. You see this and you know it's a Batman shirt. I love these designs on a deep but faded blue. This was a winner.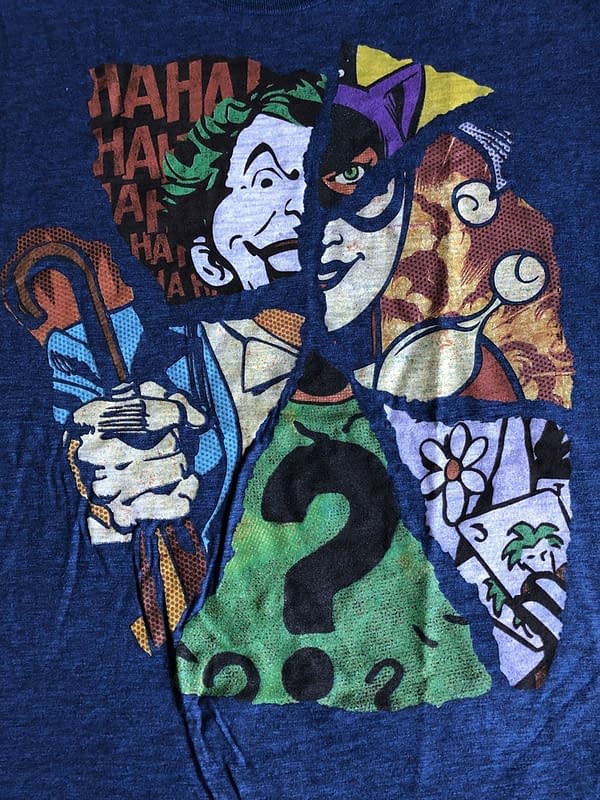 The December version of Loot Crate DX did well. Didn't quite edge out last month's box, but it was a close contender to dethrone it. If there was one more item in here, it may have tipped the scales in its favor. A nice box to close out 2018. Fingers crossed we start seeing Loot Crate send their boxes sooner in 2019.