Back in July, we received a few of our boxes from Loot Crate a tad late and didn't have a chance to get around to reviewing them in a timely manner, like Loot Tees. We're going to try and correct that over the next few days and review everything that came our way. The first of which is this Loot Tees shirt that came in late, featuring the Mighty Morphin Power Rangers. This isn't the usual design that you would see from the '90s show, as you get the original five rangers grouped together in the middle of an electrified morpher.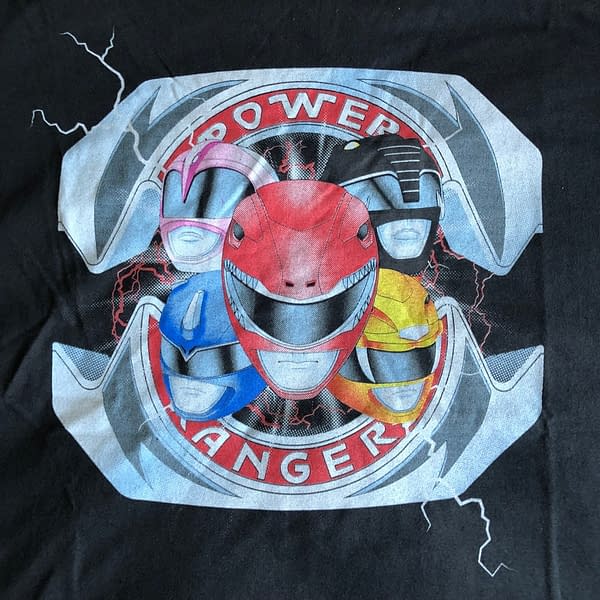 I like the style and the artwork on the shirt, as it puts the original five in a new light that you don't get to see very often. No lightning bolt, no major logo beyond what's on the morpher, just the five helmets looking badass and stoic. It's a great print if you're a Power Rangers fan, especially of the old-school days. We give this one from Loot Tees a good thumbs up, but we also recognize that this may not be everyone's tease since it's so specific. We're patiently waiting to see what comes in the mail for August.
Enjoyed this article? Share it!