Wyrd Games Announces Release Details for 'Malifaux' 3E
Malifaux is one of the more entertaining table top miniature games out there, with bands of gunslingers, gremlins, and monsters facing off against each other for control of a precious, magical resource. The game uses specialized poker cards to resolve combat and skill checks, which is one of the most unique game mechanics I have encountered.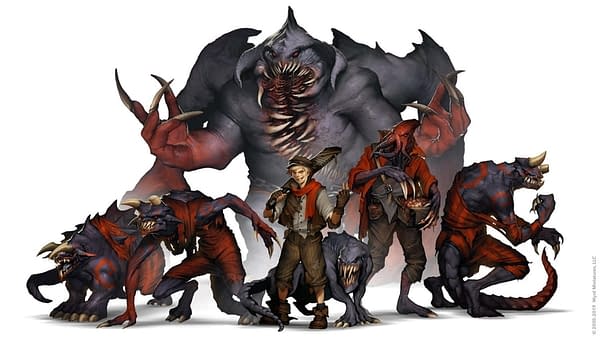 Wyrd Games announced a third edition of Malifaux a few months ago, and now they've update the release information for that third edition in their latest retailer newsletter.
Here's all the Wyrd News that's fit to print!
……
What's New in M3E?
Slumbering Tyrants are awakening and grasping at power as the residents of Malifaux – Human, Neverborn, and Gremlin alike – stand in stubborn defiance against them. With streamlined rules and an intuitive new hiring system, there's never been a better time to cross through the Breach and into the world of Malifaux!
An optimized engine: The core concepts and gameplay for Malifaux haven't been replaced, it's been enhanced. Those little unclear rules have been ironed out for a more straightforward (and less confusing) gameplay experience.
A new coat of paint: There will be new art, new cards, and new models. The models that players currently own will still look just as good on the table, but now they'll have updated cards with text that's easier to read beside them.
Cutting out the complication: The number of Conditions has been cut down from over 500 to just 11. And that's just the start; the excess of Actions, Abilities, and Triggers have been streamlined across all of our models so that the focus is on the fun and not on the memorization.
Malifaux Third Edition is an optimized evolution of its previous edition, and we are making efforts in ensuring that the transition is as easy as possible for our retailers and players.
In addition to printed rules and cards available for purchase, all cards and rules will be available for free online in seven languages (English, French, German, Italian, Polish, Russian, and Spanish).
Players can easily update current model collections with Faction Packs, which consist of all standard retail release cards from a given Faction from the previous edition.
A reduced SKU count (from 337 in Second Edition to 186 in Third!) thanks to an optimized hiring system.
……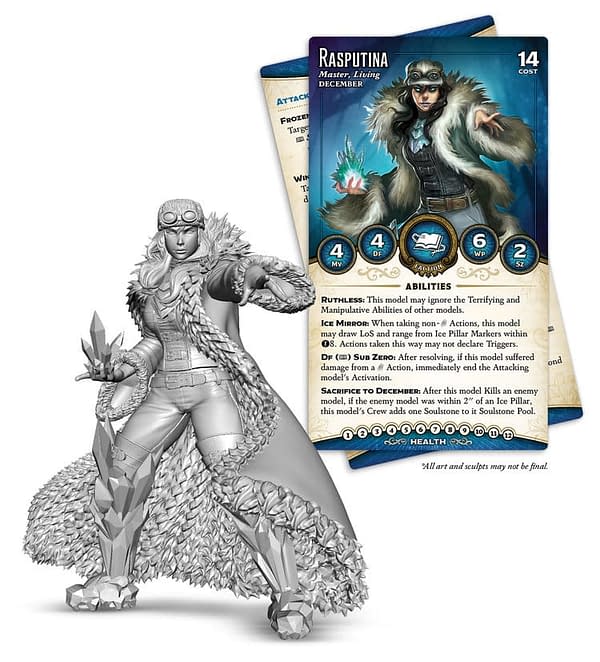 Most importantly, the new edition of Malifaux will be released on June 28th, 2019!
Wyrd is going out of their way to make sure the transition is as painless as possible, too. If you want to check out a faction before you buy it, the stat cards will be available for free online.
New faction boxes will consolidate existing releases with groups they have synergy with, which will cut down on the sheer number of products on game shelves, and probably lend to larger boxes of miniatures.
I'm really excited to see the number of positive changes that Wyrd is making to their flagship game system. For all of the details, and what to expect from Malifaux 3E in the future, check out the retailer newsletter!