Xbox revealed their next set of games coming to Games With Gold early, as we now have the list of titles that will be available in January 2020. The four games on the way are Styx: Shards of Darkness, Batman: The Telltale Series, Tekken 6, and LEGO Star Wars II: The Original Trilogy. The first two are interesting choices, especially since they're only offering the first season of the Batman title and not the completed series that just got released. The other two are pretty cool as Tekken 6 hasn't seen much action since it was released, and the second LEGO Star Wars is a fan favorite for going back to the original trilogy.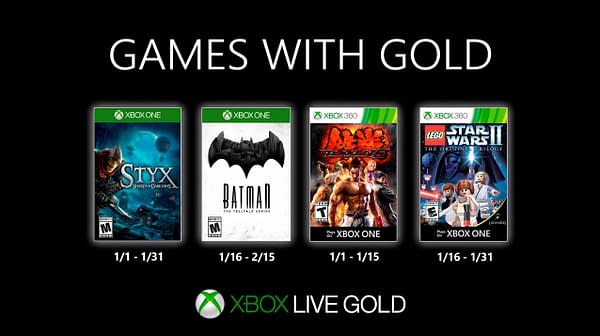 You can check out this trailer showing off all four games as we wait for Tekken 6 and Styx to be released at the start of the new year. Have fun, Xbox fans.
Enjoyed this article? Share it!