We're getting to the end of the month so it's time to see what everyone's subscription service has in store for the month of July, including Xbox. Major Nelson spilled the beans already, but it was quickly followed up with an official announcement and a video hyping the five additions. They are Assault Android Cactus and Death Squared for the Xbox One, along with Virtua Fighter 5 Final Showdown and Splinter Cell Conviction from the Xbox 360. Cactus and Virtua Fighter will be available on July 1st, while the other two will come along halfway into the month on July 16th.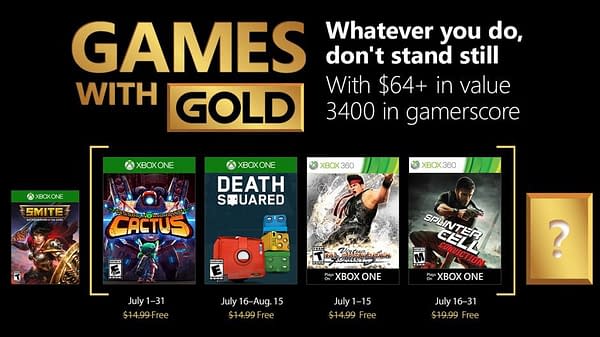 Honestly, this is a very confusing bunch of games just looking at them on paper. We get showing off newer games on the Xbox One and those two aren't too shabby, but the 360 games feel a little out-of-place and don't really have any rhyme or reason behind them being included. We've always kind of speculated that the team behind this are given a list of games to work with every few months or so and some of them just don't have a proper place to work with everything else, so the awkward matches all kind of thrown together at the end. This would appear to be one of those months. They're not bad games by any means, it's just a weird matching.
Enjoyed this article? Share it!