Monolith Soft has provided some new details about Xenoblade Chronicles 2's upcoming updates and the game's expansion pass plans.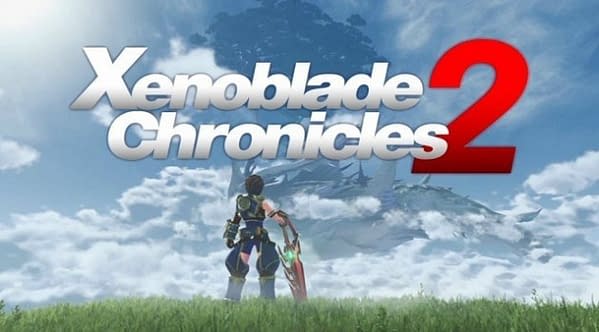 According to a recent post from Monolith Soft executive director Tetsuya Takahashi, the game's 1.1.1 update will drop on December 22nd, and it will include bug fixes as well as the following features:
An easy mode for the Tiger! Tiger! mini gam
By pressing the X button, the Skip Travel screen will open the map to your current location.
By pressing the L stick, players will be able to see the 1:1 zoom ration on the mini map. This will improve the visibility of your surroundings and make it easier to check quest locations.
As for the expansion pass, Monolith revealed the following items will be given to players:
Driver Essentials Set: 10 Rare Core Crystals, 1 Legendary Core Crystal, and 3 Overdrives.
30,000 ether, which can be used to upgrade Poppi.
Pyra's Favorite Things: 5 x Jenerossi Tea.
Nia's Favorite Things: 5 x Ardainian Bear Carving.
Additionally, Xenoblade Chronicles 2 will get a New Game+ mode next year, and it will be available to everyone, regardless of whether or not you purchased the expansion pass. This second playthrough will allow players to recruit additional Blades and give you the chance to unlock the LV 4 Special of a certain Blade. More quest and further improvements to the mini map will also be added next year.
You can find the full list of bug fixes coming to Xenoblade Chronicles 2 on the 22nd here. So far, there isn't a massive list of bugs to be fixed:
After watching "Something in Common" from Chapter One: Encounters in the Event Theater, the camera starts shaking when returning to the game.
Note: If you save the game in this state, the camera will stay shaking from that point onward. Please exit the game and restart it without saving.
For the regular quest in Gormott Province, "One Step Ahead," if you gather a Healing Herb (quest item) at 12:00, the item is not counted in the quest log.
For the regular quest in Gormott Province, "A Young Man's Prize," if you gather a Snow-White Rhino (quest item) at 07:00, the item is not counted in the quest log.
Enjoyed this article? Share it!