EA is offering a deal for PC players that will allow them access to Battlefield V for seven days (or 10 hours).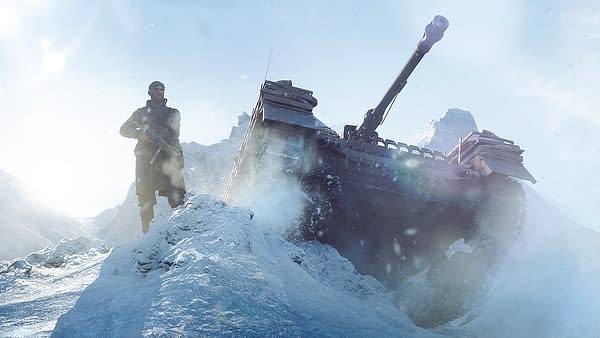 Personally, I think Battlefield V is the best game in the series this generation. I was enamored by its focus on team play, as well as its vision moving the series forward. However, that hasn't translated to sales though and it's clear EA is trying to get the game into new people's hands. The game has already been on sale, and the publisher seems to be pushing the title harder still.
EA has announced that PC players can now get a free trial of the game for the next day. To get access to the title, all you have to do is, bizarrely, contact the EA support team. Even more bizarrely, you have to DM the hashtag #TRYBFV. Once you do that you will get basic Origin Access and be able to play the game for seven days or for 10 hours, which ever comes first. You will need to contact before 06:48 PT/14:48 GMT. The tweet reads:
Haven't had the chance to play #BattlefieldV yet? If you're on PC, direct message us with the hashtag #TRYBFV in the next 24 hours and we'll get you in the game for a limited time with a 7-day trial for Origin Access Basic.

— EA Help (@EAHelp) November 30, 2018
This will be a subscription service, so if you will likely be charged after the seven days or up so you might want to set a reminder if you don't plan to stay. However, I've enjoyed all my time with Battlefield V immensely. You might well choose to stick with the game and you will keep all your progress if you do. The game is meant to have a steady drip feed of content over the next few months too, so there may well be reason to stick around. I highly encourage you to try it. It's certainly worth a gander even if you just play the excellent and short War Stories.
Enjoyed this article? Share it!