3 Cameos We Would Like to See in "Birds of Prey"
The upcoming DC film Birds of Prey will unite a strong team of characters, with the return of fan-favorite Harley Quinn. The unpredictable Quinn will be joined by several new additions to the DCEU, including Huntress and Black Canary to round out the iconic comic book squad, even adding Cassandra Cain who was once known as Batgirl. While we are already receiving a solid lineup for Birds of Prey, that typically comes with cameos and teasers at what's to come, so we have a few in mind that could build up hype for the future of the DCEU.
Batgirl
In the comics, Barbara Gordon (Batgirl/Oracle) played a pivotal role in Birds of Prey, as one of the most well-known in the group. Gordon brings plenty of skill to the multi-talented team and is a proven leader whether she's in costume as Batgirl or aiding the team from behind her computer screen. There's been plenty of talk regarding a potential Batgirl movie and we obviously see the potential for some possible appearance in Matt Reeve's Batman film, but Birds of Prey could be a better time to introduce the hero. Batman has its work cut out for it with an assortment of new characters and the introduction of (another) Batman, so why not bring Babs into the fold in some capacity — even if just a mention or vague visual while casting is discussed.
Catwoman
It has already been confirmed that Zoe Kravitz will be the newest live-action Catwoman in the upcoming Batman film, and the notion alone is completely exciting. The current status of an interconnected DCEU is uncertain, to say the least, but if there is a goal in mind to bridge these films once again, this could be a chance to throw in a Catwoman cameo. Catwoman has the opportunity to stir up trouble or stand up for what's right depending on her mood, and a wildcard like that interacting with the edgier Huntress or equally complicated Harley might just be the moment we need. Obviously, the chances seem rare at this inclusion, but imagine unexpectedly seeing a glimpse at the return of Catwoman since the Batman film she's in won't be tangible for quite some time. Catwoman in Birds of Prey? You know it's tempting!
Poison Ivy
The well established Poison Ivy is a character that most everyone is aware of, yet remains a less utilized villain in live-action. Ivy has a femme-fatale demeanor about her that allures everyone in her presence, but the element of danger makes her an unforgettable villain.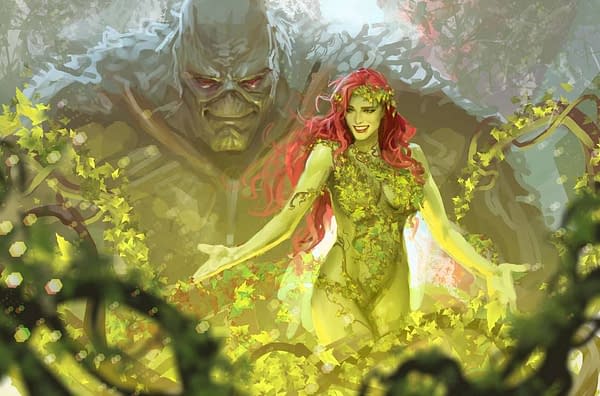 There have been discussions about a Gotham City Sirens film that was postponed for Birds of Prey, but why not capitalize off the film and one of the core characters by setting the table for more. With Catwoman coming soon enough and Harley a staple in the DCEU, the only component we're lacking is Poison Ivy — and we don't need an origin story, so let's make it happen sooner rather than later!
What cameos are you hoping to find Birds of Prey?