5 Things We Would Like to See in "Scream 5"
Now that we're supposedly getting another Scream film after several years of silence, the internet has blown up with comments, suggestions, and ideas about what they hope to see from the film. Despite not knowing the direction they will take the next installment, we have compiled a few ideas that we hope to see in the upcoming return of Ghostface for Scream 5.
A direct sequel instead of a reboot, prequel or spin-off film
Scream has always been a self-aware franchise, even acknowledging the usually unsuccessful concept of sequels and modern reboots. To reboot a franchise with a strong following and that level of meta-references seems almost like a hindrance as there's still so much more to tell in the Sidney Prescott story — although we are aware that she's been through more than enough.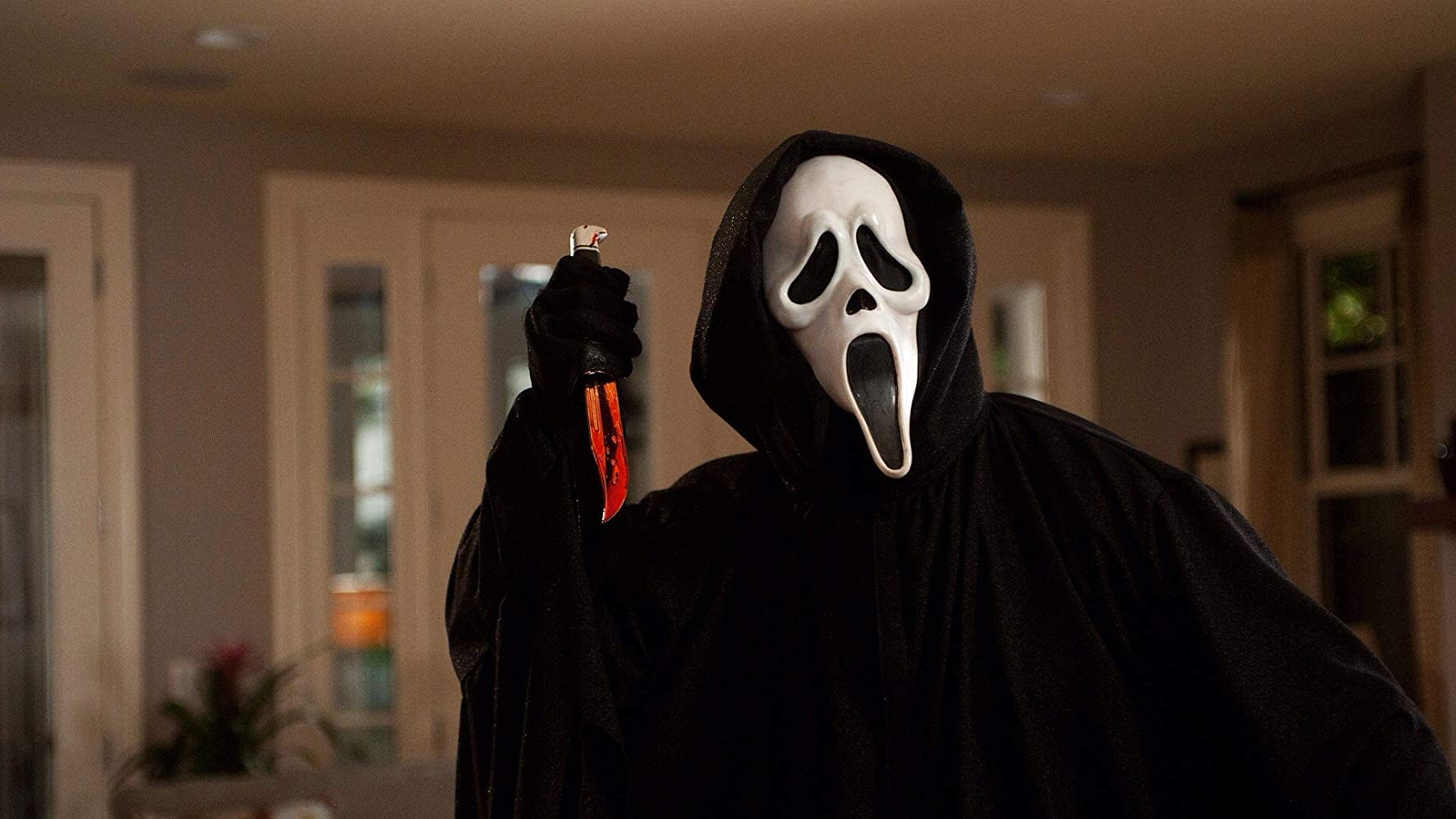 If anything, the eight-plus year time gap leaves plenty of wiggle room to show the ramifications of being targeted yet again. The conclusion of Scream 4 showed the central trio in a positive light; however, this could be an opportunity to show a rattled Sidney, Dewey, or Gale. As they enter a new decade, the lingering idea of being targeted for prior events of other films or new killers altogether is enough to make anyone stir crazy. (More on those ideas below.)
Sidney returns
It's tough to imagine the Scream films without scream queen Neve Campbell returning to her role as one of the most remarkable survivors in horror. Sidney has gone through exceptional levels of distress and betrayal from her late-teens through adulthood after being targeted by seven serial killers on four separate occasions.
To say Sidney is one of horror's most resilient final girls would be asinine given her ability to defeat every masked murderer she's faced off with. Campbell has teetered on the idea of returning because of Craven's passing, but with the right script and homage to the filmmaker, we could see the potential for greatness to honor the franchise and the director. Because of Sidney's entire family being killed and her tendency to unwillingly befriend a murderer, there's a question mark over where her story will go next — but that doesn't mean there aren't ideas or secrets worth exploring.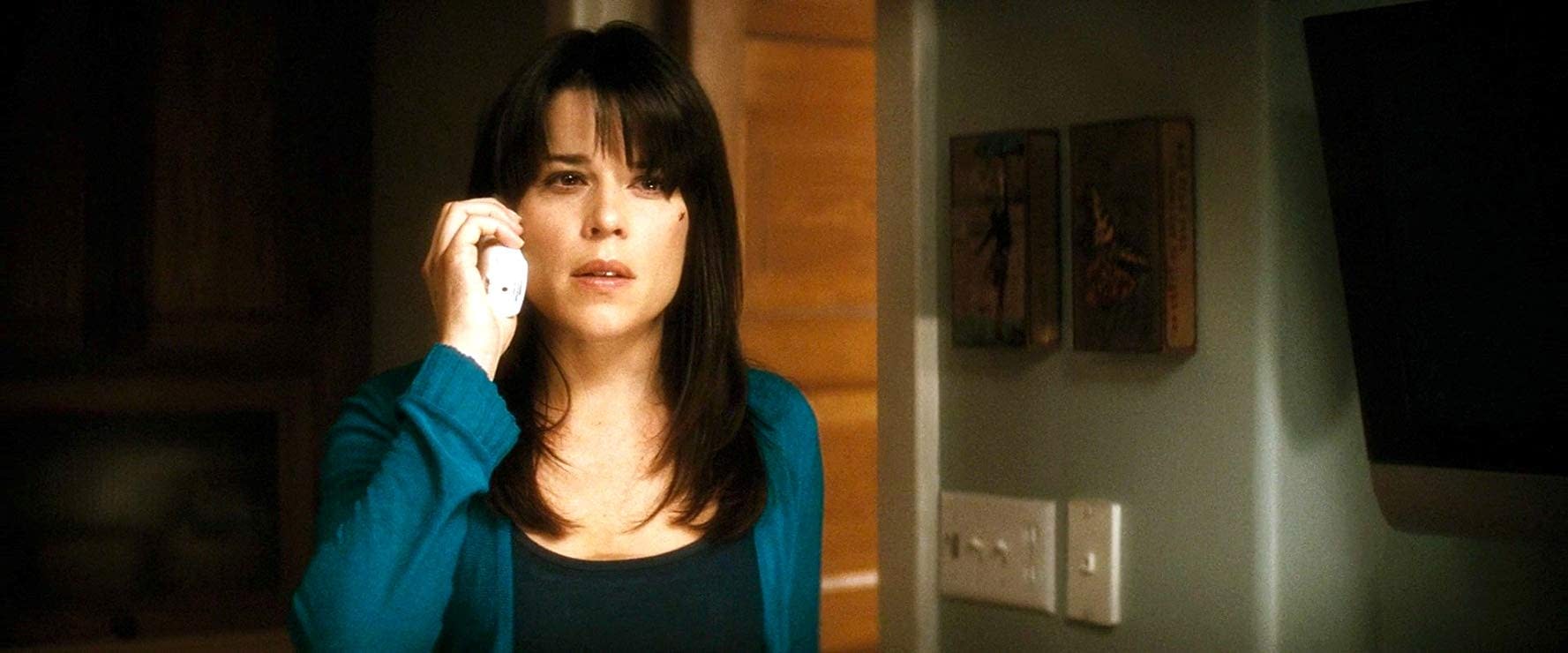 One option that we don't need to see the film go in is any chance of losing Sidney. Her story about overcoming the burdens of her mother's secrets has been such a unique horror narrative to follow for several movies, and killing Sidney would feel counterproductive to the steady progression of her tragic life.
Kirby lives
One of the most popular fan-theories in the Scream universe is the ambiguous fate of Kirby in Scream 4. The horror buff ended up being the strongest non-killer of the new generation, and her likable and genre-savvy persona would make her a refreshing survivor to reintroduce after the events of Scream 4. In the commentary for the film with director Wes Craven and star Hayden Paniterieer discussed her supposed death scene in a way that brought hope to those who already had suspicions, admitting that it was intentionally open-ended.
It's also been pointed out that as Kirby was "killed" she was last shown moving, and as the camera panned away, she was still heard whimpering from her wound. Moments later, Sidney is attacked upstairs by both killers but overheard something like a door a few feet from where Kirby was left for dead. With Craven confirming that the scene was intentional and a horror fan's knowledge of an off-screen deaths significance, there's at least some implication that she's not dead yet.
If Kirby were to have lived, there are a few different directions the film can be taken, such as a scorned survivor who lost everyone she knew like Sidney in Scream 2 or Scream 3. On the other hand, Kirby could be vengeful towards the Prescott/Roberts family and take her love for the genre a little too far. All in all, Kirby being the sole survivor of the "new generation" would be an excellent treat for viewers who picked up on the ambiguity of her fate and could show an eventual shift in direction if the original stars aren't as keen on continuing the franchise past a fifth film.
At least one killer we've met before
Before you jump to conclusions, I'm not suggesting the idea of implementing any supernatural elements. Still, I do think there are a few characters that we have previously met who could wear the Ghostface mask in secret. One option is Deputy Hicks, who, in theory, could have been behind a few killings in Scream 4.
Her eerie moment with Sidney recalling high school, placement during the murder of Kate Roberts, and the convenience of surviving with a bulletproof vest are all possible avenues of setting the stage for another killer. Similarly, some conspiracy theorists have observed that Dewey also has the potential to be a killer if they genuinely wanted to shake-up our knowledge of the first film. His unsuspecting personality and presence in every movie, along with sustaining multiple non-fatal injuries are just a few ideas that could track back to the lovable cop being more involved than we thought. Or maybe even the peculiar decision that Dewey choose to become so hands-on in a film about the murders as he did in Scream 3 — there are at the very least a few loopholes that can be used to tie-in to the other films. Many would additionally like to see Jill return as a killer in another film due to her breathing in the final scene or the last minute choice of not shooting her in the head. Still, more than likely, we'd be seeing a new killer unless Jill's body was said to have disappeared. If that were something that actually occurred, it would add more paranoia to Sidney's life over the past eight years since Scream 4 and could depict a much more uncertain Sidney because typically, the crimes are solved within a period. All things considered, the Jill twist could work if she remained off-screen until a reveal. However, that means it would have to include some confirmation that her fate was left uncertain and that her partner reveal was someone even more shocking than Jill remaining alive. Of course, this is also a long shot in the Scream conspiracy theory thread, but these instances in a murder mystery are what makes speculating the franchise so enjoyable.
A significant twist or death to increase our paranoia
The Scream films have provided fans with twists and turns over the course of four films, including the reveal of Roman, Maureen Prescott's secret life, and Jill's jealousy of Sidney, so a follow-up twist is a must. There has to be a callback to the events of the Scream saga we've seen already because one of the franchise's best assets is the ability to change what you think you know.
Something else that could be categorized as a twist would be a major death like Dewey or Gale (preferably Dewey), although it would be a devastating blow to the fanbase. With Dewey, he's never been the most efficient officer, something we saw very clearly in Scream 4, and it could easily catch up with him. Gale is someone who has always capitalized on the bloodbath of Sidney's life, and despite her being a character nobody wants to lose, it would be plausible to become a victim of the 'real-life' murders that she brought herself into. It pains me to even suggest that losing any of the characters is an option, but in the horror genre, there's a reason to believe it's a possibility.