'A Quiet Place Part 2': Watch the Super Bowl Spot and Feature Now!
A Quiet Place Part 2 just dropped its Super Bowl spot, and further spoiling fans a featurette that answers all the questions about the plot to the highly anticipated sequel. A Quiet Place 2 picks up right after the first film, with the head of the family (John Krasinski) dead and his wife (Emily Blunt) and children (Millicent Simmonds, Noah Jupe) now forced to venture into the world after the destruction of their farm. While on the road, they come across more survivors and of course the monsters from the first film. Now that they know how to take them down, can their knowledge spread? Looks like we will even get a flashback to the first day of the invasion and see how it all began in the first place.
Check out the trailer below:
Following the deadly events at home, the Abbott family (Emily Blunt, Millicent Simmonds, Noah Jupe) must now face the terrors of the outside world as they continue their fight for survival in silence. Forced to venture into the unknown, they quickly realize that the creatures that hunt by sound are not the only threats that lurk beyond the sand path. A Quiet Place Part 2 opens March 20th.
Also released is a short, 2 minute featurette answering all of your questions about the horror sequel.
Looks pretty fantastic!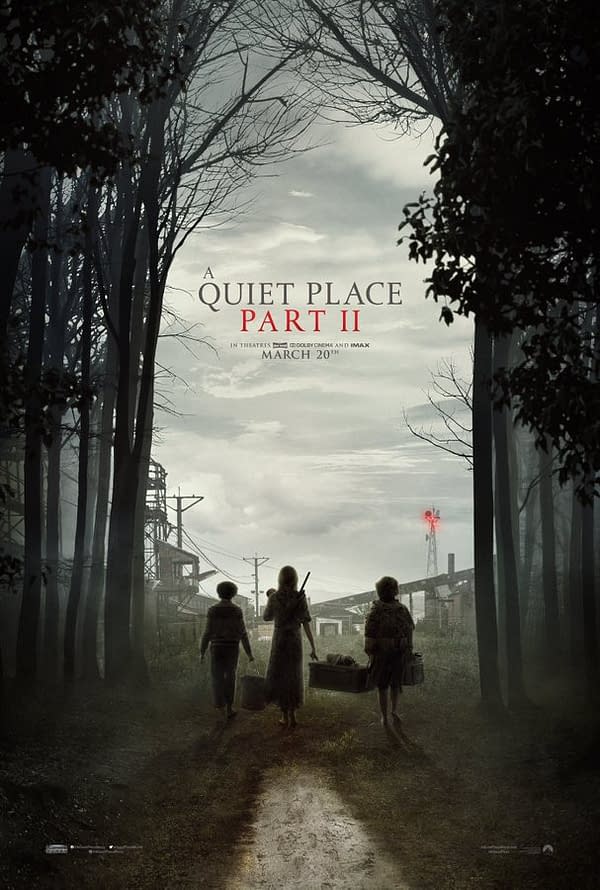 A Quiet Place Part 2, starring Emily Blunt, Millicent Simmonds, Noah Jupe, Cillian Murphy, Djimon Hounsou, and John Krasinski opens in theaters on March 20th.