Posted in: Movies | Tagged: 3d, dredd, film, judge dredd, sequel
---
A Sequel To The Dredd Film In Comics, And An Appeal For One In Film, For Judge Dredd Megazine Next Week Next week's Judge Dredd Megazine, Prog 340, begins a story that's set directly after the Dredd 3D movie, with design, styling, continuity and characters from the movie. But what chance is there of a movie sequel?
Well… there is a petition. And signees have received the following;
Thank you – you're one of more than 80,000 people have now signed the petition calling for a sequel to DREDD! The response to the petition has been just incredible and the endorsement of the owners of Judge Dredd, 2000 AD and Rebellion, has seen the numbers surpass everyone's expectations.

But we still need your help!

On 18th September, we're encouraging everyone to take part in a massive DREDD SEQUEL DAY OF ACTION – we've already made the moneymen who could get behind a sequel sit up and take notice by consistently keeping the DVD and Blu-Ray in the charts on Amazon and now on Netflix.

We're asking everyone who's signed the petition to come together next Wednesday and drive DREDD back up the charts – if everyone who's signed the petition bought an extra DVD or Blu-Ray (either for themselves or as a present for a friend) or rented/bought it on iTunes and Netflix it will send the loudest signal yet that WE WANT MORE DREDD!

So spread the word that on Wednesday 18th September, you're going to bring DREDD back into the public eye! Plus, it's the day that the new comic book sequel comes out, with lots of media attention planned for this and the campaign.

Thanks to Rebellion for helping put this newsletter together – we're also really pleased to reveal that the official T-shirt for the campaign is now available, so you can wear your support with pride!

So, you ready?

DON'T FORGET – if you unsubscribe from the petition your name will no longer appear in the list of those calling for a sequel!

Stay subscribed and you'll get occasional updates about how the campaign is doing as well as any major news about a potential sequel – we promise we won't spam you or pass your details on to any other company.

And don't forget to encourage all your friends and family to sign up to at Dredd sequel campaign

Available to buy NOW – this is the only OFFICIAL 'Make a DREDD sequel' campaign T-shirt!

Available in multiple sizes, wear it and let everyone know you support the campaign!
Oh go on, I'll go and sign. I like Dredd..
---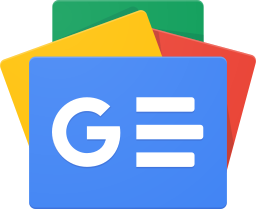 Stay up-to-date and support the site by following Bleeding Cool on Google News today!