Posted in: Movies, Sony | Tagged: across the spider-verse, film, marvel, sony pictures, spider-man
---
Across the Spider-Verse Team Hopes to Avoid Discussing the Next Film
The veteran composer behind the beloved Spider-Verse films is sharing the team's policy about discussing a third installment.
---
It's no secret that fans adore Sony's two-film animated Spider-Man franchise, which currently includes Spider-Man: Into the Spider-Verse and its even bigger sequel, Spider-Man: Across the Spider-Verse, earning more than a billion dollars cumulatively. So, of course, fans are eagerly anticipating the next installment of a franchise that's only getting better with age. But make no mistake, it's team is being very cautious about what comes next.
Spider-Verse Team Keeps the Details of Their Next Film Top Secret
While discussing the notion of superhero fatigue and the challenges of scoring a film that's intended to be a blockbuster release, veteran composer Daniel Pemberton initially tells Games Radar, "A lot of films became about reheating emotions and scenes you'd experienced before, so I think the hit was getting less for people. I've always been about, with any score I do, you want to go into that cinema not knowing what you're going to get. It's going to be a surprise. Spider-Verse is probably one of the most extreme examples of that, like, 'Okay, get ready to get ready for something that you've never heard before.' Although, it's going to make the next film even more fucking complicated."
Obviously, teasing the idea of the next film opened the door for the publication to push for details about what might come next after a cliffhanger-style ending in the recent film, and Pemberton goes on to carefully explain to the site that its team has an agreement, "Don't talk about it, [laughs]. Everyone in this film, there's a sort of pact; no one will talk about the next film because we're all still in recovery from the second one."
What would you like to see from the next installment of Sony's animated Spider-Man story centered on Miles Morales and the ever-expansive Spider-Verse? Sound off in the comment section below!
---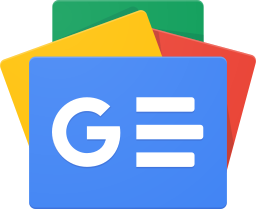 Stay up-to-date and support the site by following Bleeding Cool on Google News today!