We have our second teaser trailer for the upcoming Jack Ryan series on Amazon Prime. The new series puts John Krasinski (The Office) in the titular role of Tom Clancy's CIA analyst that seems to be constantly finding his way into global level threats. He's like the CIA version of Jessica Fletcher from Murder She Wrote. (How come no one ever investigated how that woman had bodies dropping everywhere she went? And she always knew who did it and how. Ryan is constantly finding the terrorists…)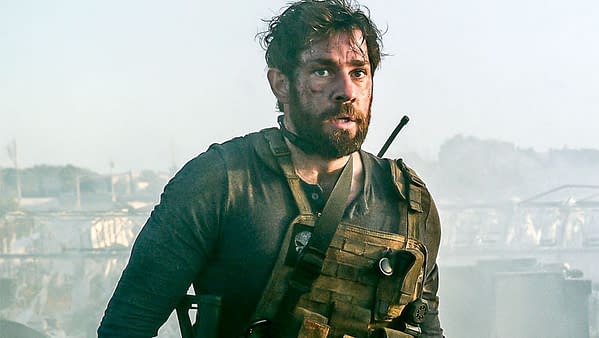 Here is the synopis for the new series:
"When CIA analyst Jack Ryan stumbles upon a suspicious series of bank transfers his search for answers pulls him from the safety of his desk job and catapults him into a deadly game of cat and mouse throughout Europe and the Middle East, with a rising terrorist figurehead preparing for a massive attack against the US and her allies."
The Jack Ryan character has been played by Alec Baldwin (Hunt for Red October), Harrison Ford (Patriot Games, Clear and Present Danger), Ben Affleck (Sum of All Fears) and Chris Pine (Jack Ryan: Shadow Recruit). The full trailer will be show at the New York Comic Con in early October.
Enjoyed this article? Share it!