Analysts Say the Ball is in Disney's Court Now
Comcast threw a wrench into what was going to be one of the biggest media mergers ever when they threw out a $65 billion bid for 21st Century Fox assets. Disney hasn't responded yet or said whether or not they will match the bid. Deadline spoke to several analysts to see what they think about the counter-offer and how all of this is going to go.
"That puts the ball squarely in Disney's court," notes veteran telecom and cable industry analyst Craig Moffett. "Almost everyone expects them to make a counter bid. It's only then that things will get truly interesting. Will Comcast then top Disney's bid? How far can they go?" It's not just the number though, according to Moffett. Comcast might be offering cash, but Disney is offering stock as well. And considering how massive and profitable the Disney company is, that stock might be worth more than cold hard cash.
"It's hard to say who will ultimately win," Moffett writes. "Comcast CEO Brian Roberts certainly seems intent on owning Fox. But Disney still has the advantage of using a combination of stock and cash, and, notwithstanding Rupert Murdoch's assertion that he will prefer whichever is the higher bid, one can assume that tax-efficient stock issuances remain more attractive than cash."

Cowen and Co. analyst Gregory Williams notes that Disney hasn't ever been in a place where someone was trying to outbid them. In all of their recent deals, Marvel, Lucasfilm, and Pixar, no one else was trying to acquire another company.
"Bob Iger (as far as we know) has never been put in a position where a Disney acquisition faced a challenge of this magnitude," Williams notes.
There are concerns when it comes to Comcast and the amount of debt they would be creating if Fox ended up taking them up on this offer.
Even if Comcast does prevail, though, some on Wall Street have concerns about the company's debt. If a Fox transaction went through, a new report from Moody's Investor Service says the combined entity would have about $170 billion in pro-forma debt. That would be the second-most of any company in the world — after AT&T and Time Warner. Comcast execs yesterday stressed that the addition of debt would be temporary and simply an extreme effort to show that, in the words of CFO Michael Cavanagh, "our money is where our mouth is."
At the moment no one seems really sure which company is going to come out on top. Disney currently holds more than 30% of the total box office revenue for the year, with some major releases on the horizon. They are finishing up two major expansions to their theme parks that have the potential to bring in big numbers.
Comcast, on the other hand, knows that if they are going to continue to grow they need to start creating their own media. If they acquire name brands like the Fox Marvel characters, the Alien franchise, and more, that could really push the company to the next level. They know they have to adapt and that an opportunity like this likely won't happen again. They are probably more determined to make this happen because they know they likely need it more than Disney does.
---
---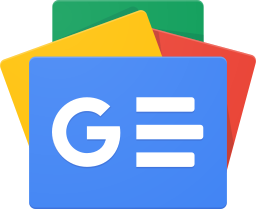 Stay up-to-date and support the site by following Bleeding Cool on Google News today!