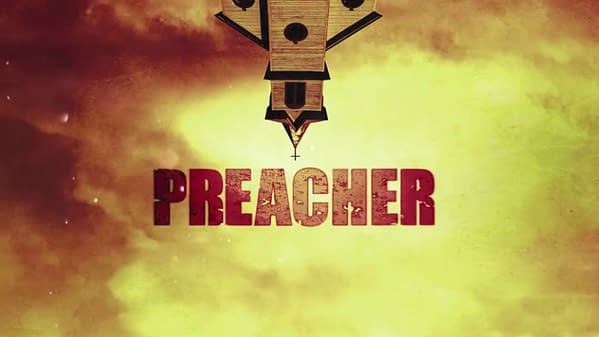 So I've been watching the first four episodes of Preacher. We already gave you one casting that popped up at me, so here's another
In the opening episode of Preacher, we see what seems to be Dominic Cooper playing not only Jesse Custer but also his own father, in his mind's eye in flashback.
That might have been a trick of the character's mind.
Because in the fourth episode of Preacher, the first episode airing tonight on AMC in the US and tomorrow on Amazon Prime in the UK, John Custer is played in flashback by Nathan Darrow.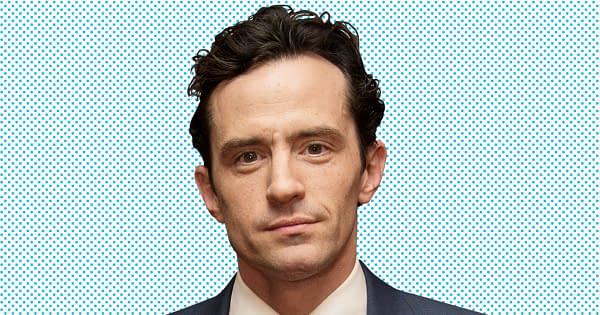 Mr Freeze in Gotham, Edward Meechum in House Of Cards,  and Mick Danzig in Billions.
And now the father of the Preacher – and a preacher in his own right. Oh and we totally get this scene as well, verbatim…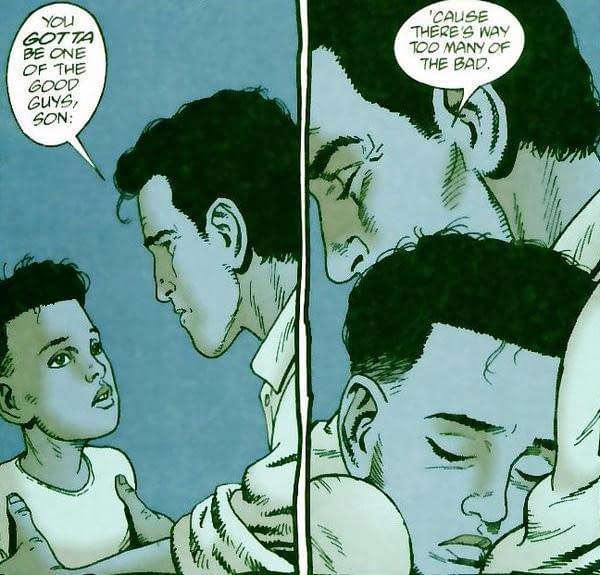 Enjoyed this article? Share it!