The Weekly Static S01E18: Hogan, Hardwick, and Co-Opting Holidays Sing it for the boys, sing it for the girls! Every time that you lose it sing it for the world! Sing it from the heart, sing it till you're nuts! Sing it out for the ones that'll hate…The Weekly Static!
Now that we've gotten our "dos cucharadas" of My Chemical Romance goodness out of the way… I was wondering that maybe if you weren't doing anything Saturday night, we might: The Weekly Static is my righteously desperate-yet-endearing attempt at finding the lighter side of and an interesting perspective on the past week in the land of the networks, cable, streaming, smoke signals, cloud formations, and shadow puppets.
Our goal? Pretty simple:
● Offer a blunt, honest perspective on a handful of random TV news posts from the past week that also highlights your relentless team of news-thirsty Bleeding Cool writers and the quality work they do.
● Spotlight a news item we missed, but we're pretty damn sure you'll find it interesting.
● Feed my insatiable ego with humble offerings of praise, adulation, social media shares, pizza, Superman Funkos, a plethora of Eisner Awards, at least one write-in vote in the 2020 U.S. Presidential Election (and I wish I was joking about that one) and a chance to yell, "Live ! From New York! It's Saturday Night!" from NBC's Studio 8H.
The Walking Dead: [SPOILER] Rips Into Showrunner for Mid-Season Finale Decision
Jim Ross on Hulk Hogan's WWE Return: "The Guy Paid His Price"
NBC Picks up Chris Hardwick's Scripted Comedy Natural History
Michael Che and Colin Jost Promoted to Co-Head Writers of Saturday Night Live
DC in DC: MLK Weekend Filled with DC Superheroes and Premieres

Warner Bros' Machinima Launches Three New Series for Facebook Watch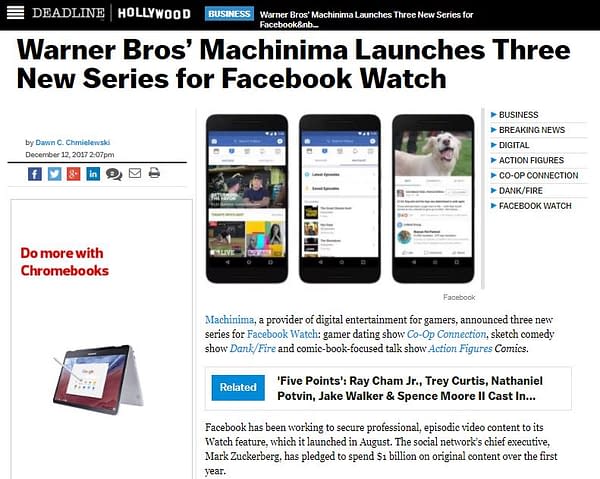 "Machinima, a provider of digital entertainment for gamers, announced three new series for Facebook Watch: gamer dating show Co-Op Connection, sketch comedy show Dank/Fire and comic-book-focused talk show Action Figures Comics.

Facebook has been working to secure professional, episodic video content to its Watch feature, which it launched in August. The social network's chief executive, Mark Zuckerberg, has pledged to spend $1 billion on original content over the first year…"
---
---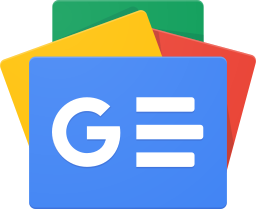 Stay up-to-date and support the site by following Bleeding Cool on Google News today!