Armie Hammer, The Man Who Could Have Been Batman – If It Wasn't For That Pesky Australian Prime Minister
Armie Hammer was interviewed on Australian television show The Feed that he was to have played Batman in George Miller's version of Justice League Of America, until his plans were foiled by Prime Minister Kevin Rudd.
[youtube]http://www.youtube.com/watch?v=IqBRbcQUFmY[/youtube]
You guys had an election and changed your Prime Minister who changed your tax rebate incentive program and then we had a writer's strike in the US so we couldn't change anything in the script and everybody wanted to change things, so… it was a perfect storm

It would have been the perfect combination, of the relistic grittiness of the Dark Knight series mixed with the amazing detail and sort of, tactile nature of the Star Trek series.
Would he play the character again?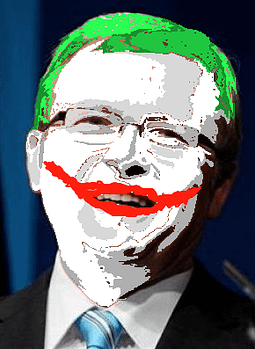 I don't know man, that was before Marvel had crushed it with everything. It doesn't seem like it would have been executed as well as Marvel's done theirs. What they did is they created a following for each of the individual characters and then put them together in a movie, so you had all the people who were Thor fans, all the people who were Hulk fans, all the people who were Iron Man fans, all came together to watch this one mega movie. That was a great idea.