'Avengers: Endgame' – A Grand Finale that Almost Lives Up to the Anticipation [Review]
Whether Avengers: Endgame wound up being the best superhero film of all time, or something as horrid as Age of Ultron, there is no debating that this crowning entry into the 22-film franchise is an event.
There's few other entries in cinematic history that are as awaited with this much anticipation – Star Wars: The Force Awakens comes closest, and then Harry Potter and the Deathly Hallows: Part 2 and Return of the King are at least in the same neighborhood. So much will be written about this as a cinematic achievement, but for now, let's stick to Endgame as just a film, at least as much as it's practical at this point.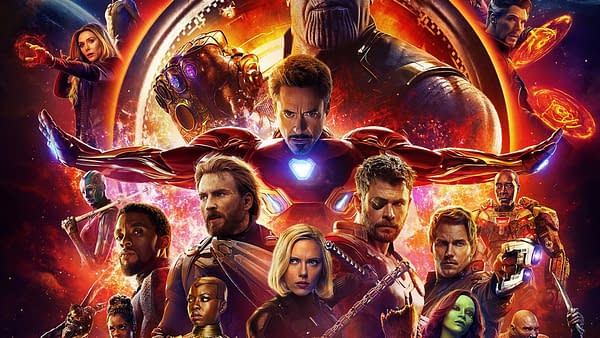 First and foremost, this is not in any way a stand-alone film. While one could make it through Infinity War without being up to date on the other films in the pantheon and have a good time with it, the same can not be said of Endgame. More than just being the back half of Infinity War, myriad references to nearly every other film that's come before take up no small amount of Endgame's beefy three hour running time.
Before I go too much further, which with as little as has been shown in the trailers, there's a certain fun of going in knowing almost nothing about the storyline. Endgame is an emotional love letter to the franchise and its characters. It's got some story logic that rather breaks it's own rules and things get a bit silly, but those three hours go by in a flash.
Definitely hit the restroom before you go into the theater, as there's few times that will give you more than 2-3 minutes of breather before either more action or important conversations.
As a film by itself, Infinity War and Civil War are respectively better stand-alones, but this is by no means a lackluster or half-baked entry. If there's any real complaint it's that certain characters wind up not getting any real development time.
The characters who survived The Snap stumble through what's left of their lives. Struggling with various levels of PTSD, several have all but given up on their earlier callings and others have dialed it up to eleven without a care, or for that matter a moral compass.
There are also no mid or end-credit scenes, so once the credits roll, you can head out and get the jump on that line to the bathroom. And to give an idea of how much is in store for audiences – the bulk of everything seen in the trailers happens in the first 30 minutes of the film. The the roller coaster really gets moving, and in the end, the emotional and storylines payoff is worth the wait.
There are heartstrings being played, there is a battle that makes the final battle in Infinity War in Wakanda look like a two-squad skirmish. Remember those crossover event comic covers of the height of the 80s and 90s, yea, those, come to life. It's what we wanted to see, and the Russo Brothers have managed to deliver the very thing they needed to to cap an unparalleled 22 films in barely more than a decade. Is it perfect? No, as a film it may only be really good, and not great. But to bring all the pieces together, yea, it's worth the wait and the anticipation.
As Tony says in the trailer, "Part of the journey is the end." What a journey it's been.
Avengers: Endgame hits theaters on April 26th 2019.