Avengers: Endgame Gets Three New Empire Magazine Covers
Avengers: Endgame is getting three new covers for the next issue of Empire Magazine, which will be on news stands on March 21. Two of the regular covers will feature the original Avengers team of Iron Man, Captain America, Thor, Hulk, Hawkeye, and Black Widow. The other will feature Thanos in his battle armor. None of the images are new, but they look epic. The subscriber cover features a new painting by artist Vincent McIndoe of a trimphant Thanos looking over his property, smiling I am sure.
Inside the issue, you'll find a major new feature on Marvel's biggest movie so far, talking to the film's stars, directors, and MCU head honcho Kevin Feige himself about how they crafted the boldest blockbuster ending of the decade, and how they're going to out-do it all in Endgame. Oh, and if that wasn't enough, the issue also comes with Empire Presents: Avengers – The End Of An Era – a bonus magazine in which we salute the six central members of the MCU, the screen superheroes who changed cinema forever.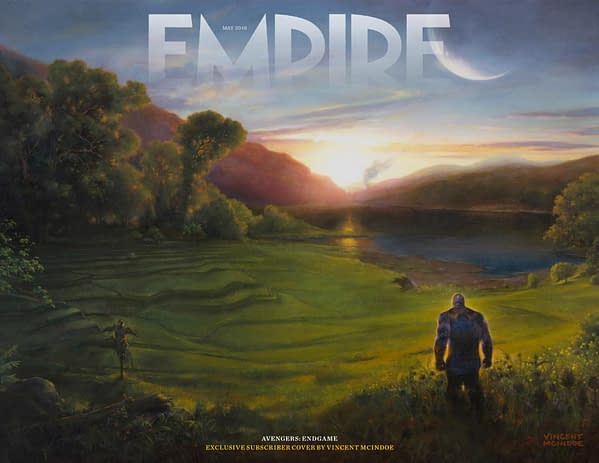 And if you haven't seen our stunning exclusive subscriber cover, an original painting by artist Vincent McIndoe of Thanos watching the sun rise on a grateful universe, here it is in all its glory.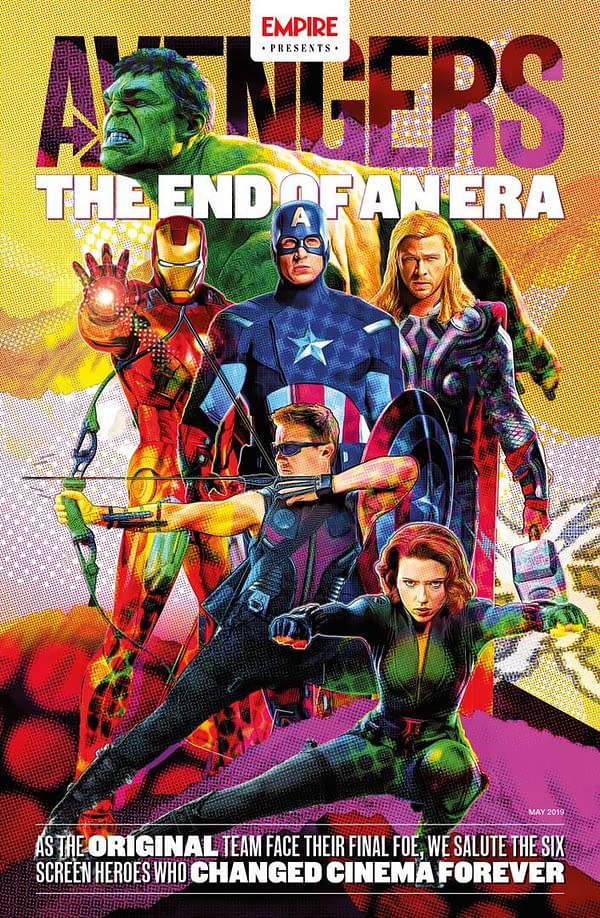 Also included as a pack-in is a bi=onus magazine looking at the original six Avengers and what they mean to film history.
Look for all of them on newsstands this Thursday, March 21. YMMV finding it then though.