Black Panther himself, Chadwick Boseman, went on The Hollywood Reporter's Awards Chatter podcast and was asked about the new Popular Film Academy Award category. Many feel like the academy created it this year as a way to honor the mega-hit Marvel film and possibly reward it as its first recipient. Boseman seemingly wants to aim higher than that, based on his comments. "We don't know what it [the new prize] is, so I don't know whether to be happy about it or not," Boseman told The Hollywood Reporter's 'Awards Chatter' podcast in an episode that went live on Wednesday. "What I can say is that there's no campaign [that we are mounting] for popular film; like, if there's a campaign, it's for best picture, and that's all there is to it."

"A good movie is a good movie," he says, "and clearly it doesn't matter how much money a movie makes in order for it to be 'a good movie' [in the minds of Academy members] because if [it did], the movies that get nominated and win [which have tended in recent years to not be blockbusters] wouldn't get nominated; and if it doesn't matter, it doesn't matter on both sides." The actor adds, "For my money, the only thing that matters is the level of difficulty."

"What we did was very difficult. We created a world, we created a culture … we had to create a religion, a spirituality, a politics; we had to create an accent; we had to pull from different cultures to create clothing styles and hair styles. It's very much like a period piece. … So, as far as that's concerned, I dare any movie to try to compare to the [level of] difficulty of this one. And the fact that so many people liked it — if you just say it's [merely] popular, that's elitist."
Strong words from the leader of Wakanda there.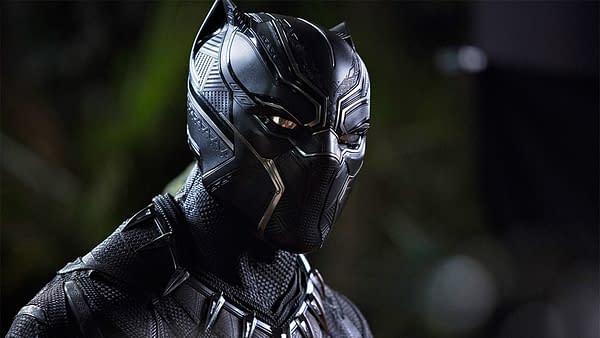 Author's Take
I do agree with him. If the quality of a production is there (which is the case with Black Panther), then it should be recognized for its achievements without any kind of bias regarding the type of film it happens to be. Pushing films like Black Panther, Mission: Impossible – Fallout, A Quiet Place, and more to the side just because audiences went to them in droves is not a smart decision. I understand what they are going for with the new category, but it feels an awful lot like the Best Animated Feature one, where they don't have to stick those films in the bigger categories because they have their own special award.
Time will tell what happens with all this, as nominations for the next Academy Awards will be announced in January.
Enjoyed this article? Share it!