Sure, this is a bit of a throwback to 2015, but maybe you didn't know that the Blockade Runner, that iconic first ship seen in Star Wars: Episode VI, sold for a whopping $450,000 at auction.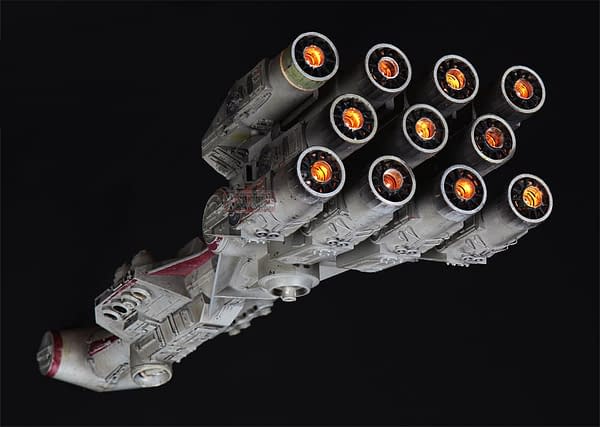 Profiles in History brokered the sale of the incredible piece of Star Wars cinema history, which brought in almost double the expected price. The prior record for the sale of any Star Wars piece was $402,500, also by Profiles in History, for a T.I.E. Fighter filming miniature from Star Wars sold in 2008.
The ship was included in the Gary Kurtz Collection, which included additional Star Wars items (duh) like one of Carrie Fisher's "Slave Leia" costumes from Star Wars: Return of the Jedi (sold for $96,000), a rebel pilot's helmet from Episode VI, and 55 other items that all sold in 2015.
Profiles in History's Twitter account is gearing up for the 2019 season, and is posting some of their 'greatest hits', so we thought we'd share them with you.
The company just completed Transformers: The Auction, and you can flip through the catalog here.
Enjoyed this article? Share it!