Brie Larson Reportedly has a 7 Picture Captain Marvel Deal
Hope everyone likes Captain Marvel, because it looks like Brie Larson will be around for awhile in the Marvel Cinematic Universe.
Earlier today, we shared a report pertaining to the payday Scarlett Johansson will supposedly be getting for her Black Widow stand alone film, but that wasn't the biggest news from that initial The Hollywood Reporter source.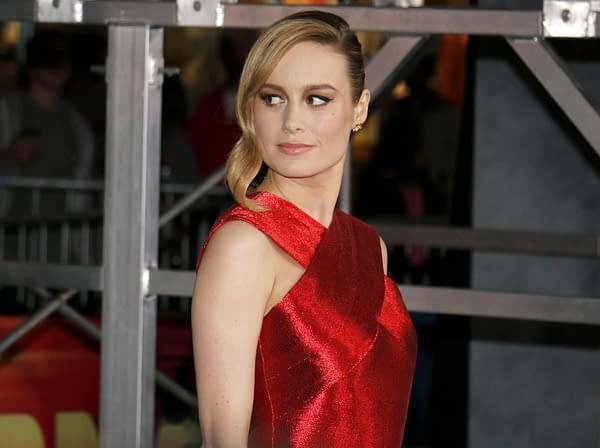 Buried in the copy is the reveal that Oscar winning actress Larson's scant $5 million for next year's first Marvel Studios' headlining female hero title film signed a 7 picture deal. 7. Pictures. That means we'll more than likely be getting at least one if not two sequels (hell, most of the main Avengers team members have gotten three apiece), as well as possible team-up pictures.
THR says that Larson "will be paid some $5 million for next year's Captain Marvel movie (Larson landed a generous payday, but in exchange signed a seven-picture deal that locks her into multiple franchises.)."
As we (and THR) pointed out though, Disney does NOT comment on contractual pay for their actors and actresses, and even offered a statement: "Marvel Studios disputes the accuracy of these numbers, and as a matter of policy, we never publicly disclose salaries or deal terms."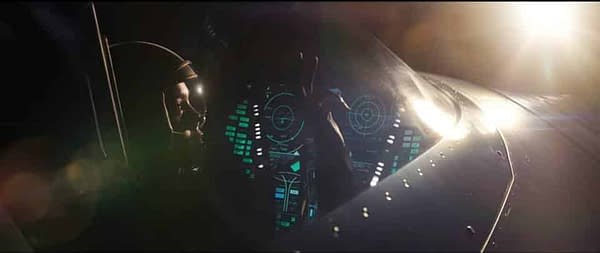 But 7 appearances of Captain Marvel in the MCU, folks. That's pretty exciting.
Or not, as Larson has now commented:
Counterpoint: this is not true https://t.co/aDlKZu8Rqo

— Brie Larson (@brielarson) October 11, 2018
Captain Marvel hits theaters on March 8th, 2019.