'Camp Cold Brook': Watch the Trailer for the 2000's Style Horror Film Now
Camp Cold Brook, a little indie horror movie starring scream queen royalty Danielle Harris and Chad Michael Murray, has dropped a trailer on us today. In the film, a reality film crew decides to film a new episode at a camp ground where campers were killed years prior. Sound familiar? While not a slasher, supernatural spookiness happens. Watch the trailer below:
Reality TV producer and host Jack Wilson (Chad Michael Murray, House Of Wax, Riverdale) finds himself in a tough spot when his show Haunt Squad is about to be cancelled. In a last-ditch effort to spark ratings, he and his producer Angela (Danielle Harris, Halloween, Halloween II) choose to film their next episode at the legendary Camp Cold Brook, which was host to a horrific incident when the young campers were drowned in a nearby creek 20 years ago. Their arrival begins like any other episode… but when this remote, backwoods camp begins to reveal its secrets, the TV crew find that they've gotten more than they bargained for.
This has a real early 2000's feel to it, and I love it. Looks like it has some decent scares, and Danielle Harris is really talented, I am always game to watch what she stars in.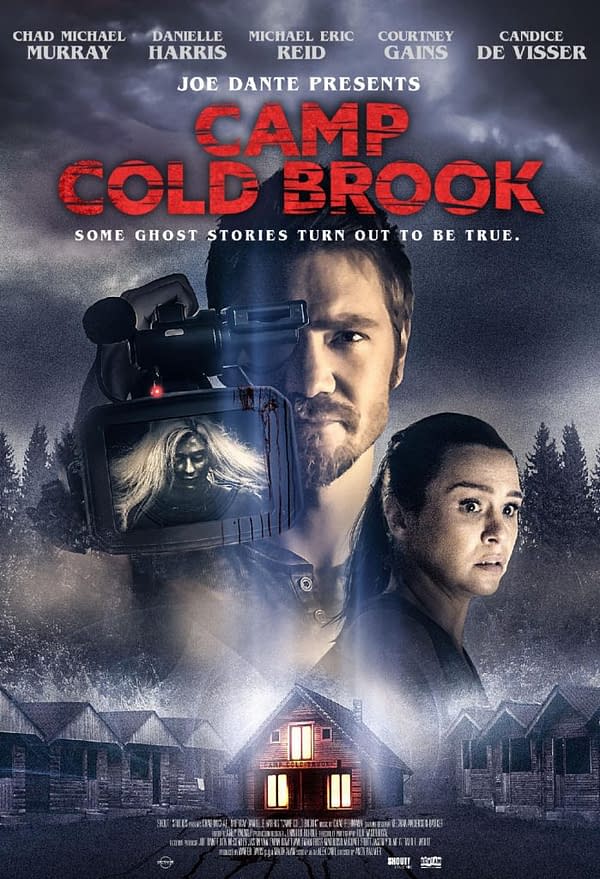 Camp Cold Brook, starring Danielle Harris, Chad Michael Murray, Michael Eric Reid, Courtney Gains and Candice De Visser will be available digitally and on demand, and in select theaters on February 14, just in times to snuggle up on Valentine's Day!