This week we continue our Stephen King retrospective with a look at the 1987 film A Return to Salem's Lot directed by Larry Cohen. This is a film made by one fascinating, iconoclastic director—Larry Cohen, who would give us movies like the 1985 commercial-culture horror satire The Stuff and the bizarre 1982 giant-monster film Q, and co-starring another equally fascinating, iconoclastic director—Samuel Fuller, who made the 1963 horror classic Shock Corridor and the 1980 war movie The Big Red One. But in 1987, Cohen somehow wound up making for Warner Bros. a sequel to the 1979 miniseries Salem's Lot, and boy what strange film this is.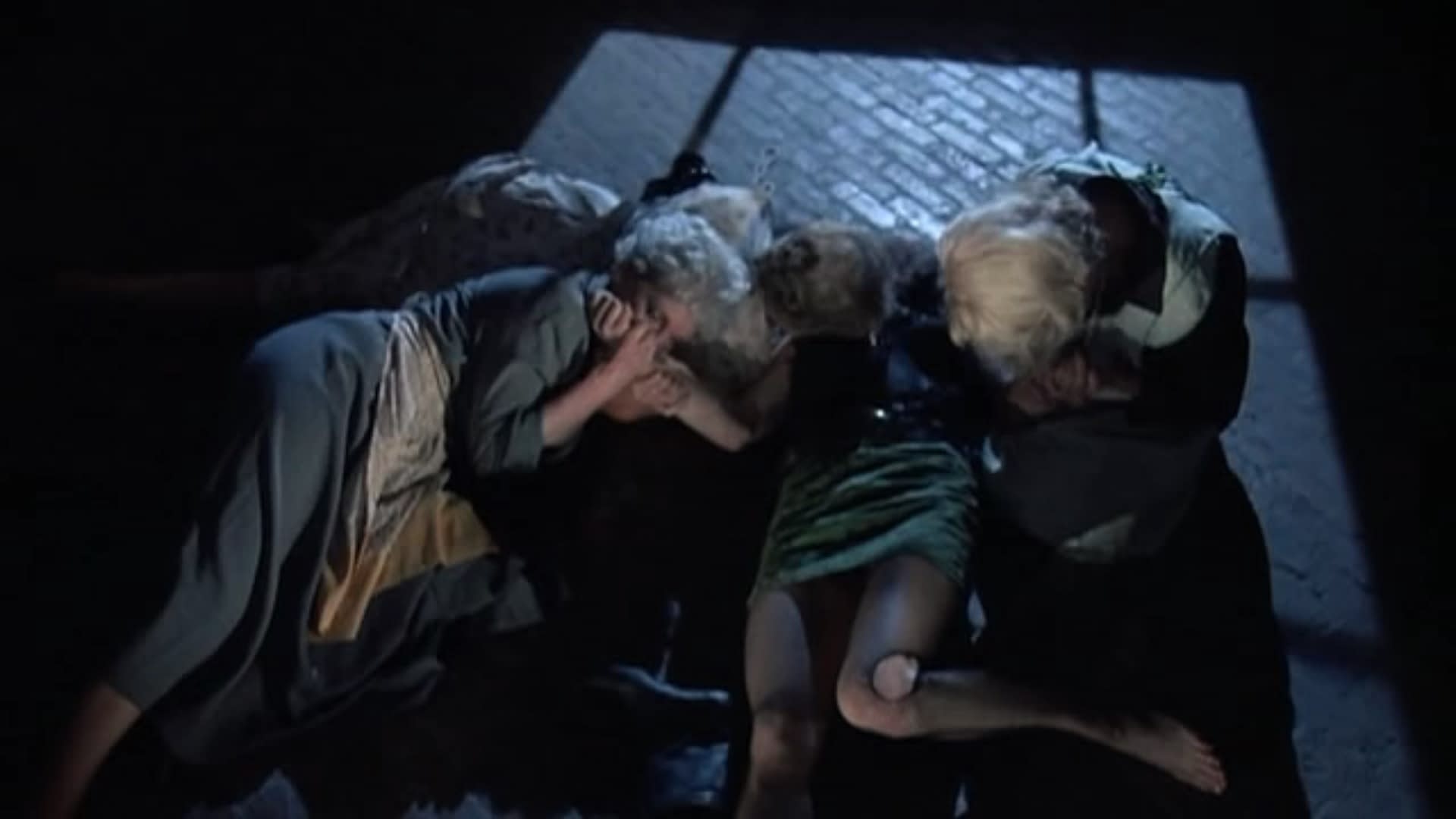 First, Samuel Fuller is the best part of A Return to Salem's Lot: the director comes on late in the game as a cigar-chomping Nazi killer looking for an escaped war criminal. His lines and line-readings are funny and wry, almost as though he's in a completely different movie. But the movie has a problem in that this major character appears so late in the game.
Cohen jettisons most of what we know about the fictional town of Salem's Lot, instead giving us a satire of American life wherein this little hamlet is populated by vampires who arrived with the Mayflower and just want to carry on their lives, even living off of cows. Mostly—sometimes they kill people. There's satire going on but it's never quite clear. Michael Moriarty, a fine actor and muse for Cohen, seems bored. The movie gets clearer when Fuller shows up and, disappointed not to find Nazis, is ready to kill some vampires.
But it said Salem's Lot, so as completists, we watched it, and it turned into a strangely baffled discussion.
Listen here:
Listen on YouTube:
Check out the Trailer:
Hosted by Jason Henderson, editor of the Castle of Horror Anthology and Young Captain Nemo, and creator of the HarperTeen novel series Alex Van Helsing; featuring Drew Edwards, creator of Halloween Man;Tony Salvaggio, lead singer of the band Deserts of Mars, lead guitarist of the band Rise from Fire, and co-creator of Clockwerx from Humanoids; attorney Julia Guzman of Guzman Immigration of Denver; and Jamie Bahr, lead singer and upright bassist of the rock and roll band Danger*Cakes.
Enjoyed this article? Share it!