On this installment of Castle Talk, we chat with Duncan Skiles, director of The Clovehitch Killer, which opens in theaters and VOD on November 16th.
The film tells the story of a boy from an apparently happy family who suspects his dad (Dylan McDermott) might be Clovehitch, an infamous serial killer that was never caught. We chat about creating small-town horror. the limitations and drawbacks of "torture porn," and why good horror can still leave the blood to the imagination.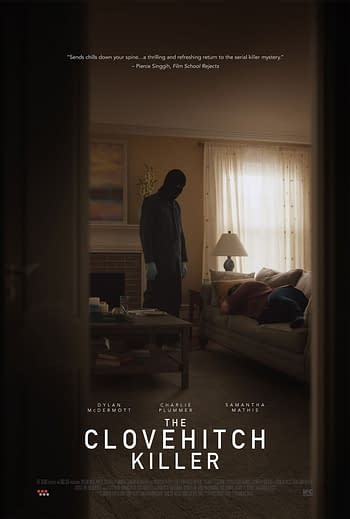 Listen here:
Listen on YouTube:
Check out the Trailer:
Castle Talk Podcast Links:
Join us over on Facebook to chime in.
The show is hosted here. Get our RSS Feed. Subscribe at iTunes. Listen on Stitcher. Or on YouTube.
Twitter: castleofhorrorp.
The Team: Hosted by Jason Henderson, co-author of California Tiki and creator of the HarperTeen novel series Alex Van Helsing.
Enjoyed this article? Share it!