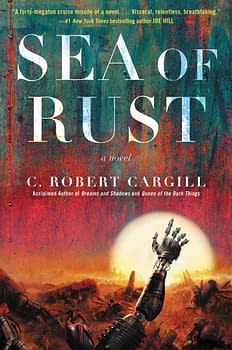 This week, we talk to C. Robert Cargill, AKA Ain't it Cool News's Massawyrm. He is a co-writer of the horror films Sinister and Sinister 2, as well as Marvel's Doctor Strange. His new book is Sea of Rust from Harper Voyager, in which 30 years after the destruction of humanity by robots, a scavenger robot wanders in the wasteland created by the war in this post-apocalyptic "robot western."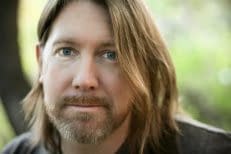 Listen here:
Listen on YouTube:
Castle of Horror Podcast Links:
Join us over on Facebook to chime in.
The show is hosted here. Get our RSS Feed. Subscribe at iTunes. Listen on Stitcher. Or onYouTube.
Twitter: castleofhorrorp.
The Team: Hosted by Jason Henderson, writer of IDW's Ben 10 series and creator of the HarperTeen novel series Alex Van Helsing. Featuring Drew Edwards, creator of Halloween Man, Tony Salvaggio of Clockwerx from Humanoids, attorney Julia Guzman of Guzman Immigration of Denver, and Jamie Bahr, lead singer and upright bassist of the rock and roll band Danger*Cakes.
Enjoyed this article? Share it!