Chris Evans and Scott Derrickson Making Thriller 'Bermuda' Together
Chris Evans and director Scott Derrickson are teaming up! No no, not for a Marvel film. No, for a new thriller film titled Bermuda. The film has come together fast since Derrickson left Doctor Strange in the Multiverse of Madness in January, and it looks like this will be his next film. Chris Evans is coming off finishing his run as Captain America in the MCU and a memorable turn in the Rian Johnson hit Knives Out last fall. The film will be produced by Skydance. Derrickson and his writing partner C. Robert Cargill will write the script. The film will center around, you guessed it, the Bermuda Triangle.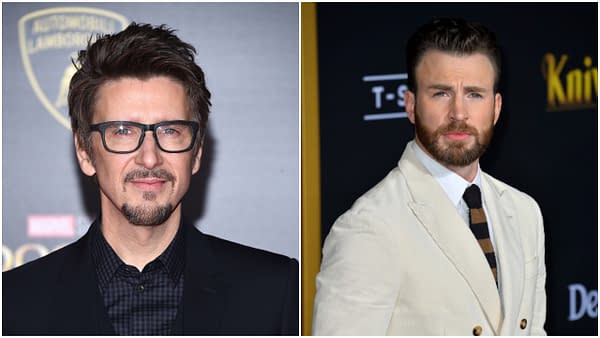 Chris Evans certainly is going all over the place with his career now that he has hung up the shield. In addition to this film, he has also signed on to star in the new version of Little Shop of Horrors. it is nice to see him stretch his acting muscles a bit in different types of roles. He was so good playing such an ass in Knives Out, it was easy to forget that after a decade playing Cap. And if there is one director out there right now who can bring the proper sense of weirdness to a project on the Bermuda triangle, its Scott Derrickson. Weirdly, Bermuda was supposed to be a Sam Raimi film, and he replaced Derrickson on the Doctor Strange sequel. How about that? Hollywood is weird sometimes.
First seen on The Hollywood Reporter