Christopher Lloyd Reflects on Back to the Future, Roger Rabbit
Christopher Lloyd answered questions on his most iconic film roles via Twitter for Disney+. The actor appeared on the streamer series Prop Culture on an episode featuring the props and costumes of the 1988 film Who Framed Roger Rabbit?. Directed by Robert Zemeckis, who also directed Lloyd through Back to the Future trilogy, the film became a groundbreaking cinematic experience for its use of live-action and animation. It also became a once-in-a-lifetime experience where the animated worlds of Disney and Warner Bros shared the screen. Lloyd played Judge Doom, an anti-toon enforcer looking to build his highway through the fictional Toontown.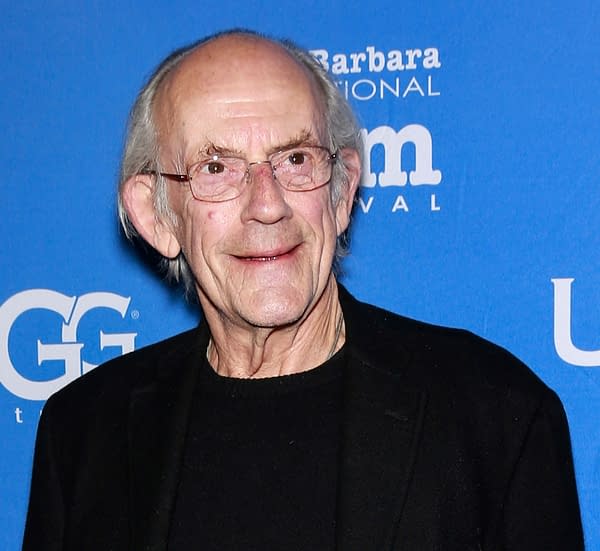 When asked about his favorite scene from Who Framed Roger Rabbit, Lloyd took an unexpected macabre turn citing his "Dip" demonstration. "I know that's mean and cruel, and lots of people have said it gave them nightmares," he said. "But the first Disney films I ever saw, like Snow White and the Seven Dwarfs, etc., there was always a horrible moment, and I would have nightmares. So, it's kind of payback." Corrosive to toons, Doom lowered a defenseless toon shoe into its disintegration. Whether for it was for effect or clear foreshadowing, Doom was careful to use gloves to ensure his success. Lloyd also provided a sinister and vital quirk in Doom's character, never blinking alluding to his final reveal. "A toon doesn't have to blink their eyes… I mean, they're not human. So I just felt Judge Doom should never blink. It makes him even more ominous, more scary," Lloyd said. "I just loved to find little things that make him even more evil."
A fan asked what Lloyd kept from the Back to the Future films. The character actor played the eccentric and brilliant scientist Dr. Emmett Brown, who's affectionately nicknamed "Doc" by his best friend Marty (Michael J. Fox). Surprisingly, he only kept a shirt he wore in Back to the Future: Part III (1990). Lloyd complimented Zemeckis' innovative and technological prowess. "He's a genius with technology," he said. "In all his films, there's some high-end, specialized technology involved. And he just eats that stuff up," Lloyd said. "And also, some directors, actors have a problem talking to, because there are two different kinds of mindsets. But you can sit down with Bob anytime, and he just makes himself available to talk about acting problems."