Disney Announces 5 New Marvel Studios Release Dates, "The King's Man" Delayed
It's time for some shifting release dates and Disney to take over some more spots on the release calendar. Disney is still figuring out what exactly they are going to do with the various Fox properties they got with the buyout which means that when it comes to shifting release dates it's the Fox movies that are getting moved around the most. The big one is The King's Man which is, according to The Hollywood Report, getting pushed back a full seven months from February 14th, 2020 to September 18th, 2020. This is a movie that has already released a trailer, a poster, and had a panel at New York Comic Con. There wasn't any indication of post-production issues at said panel so we can likely assume that this move had nothing to do with production difficulties as Disney just shifting things around.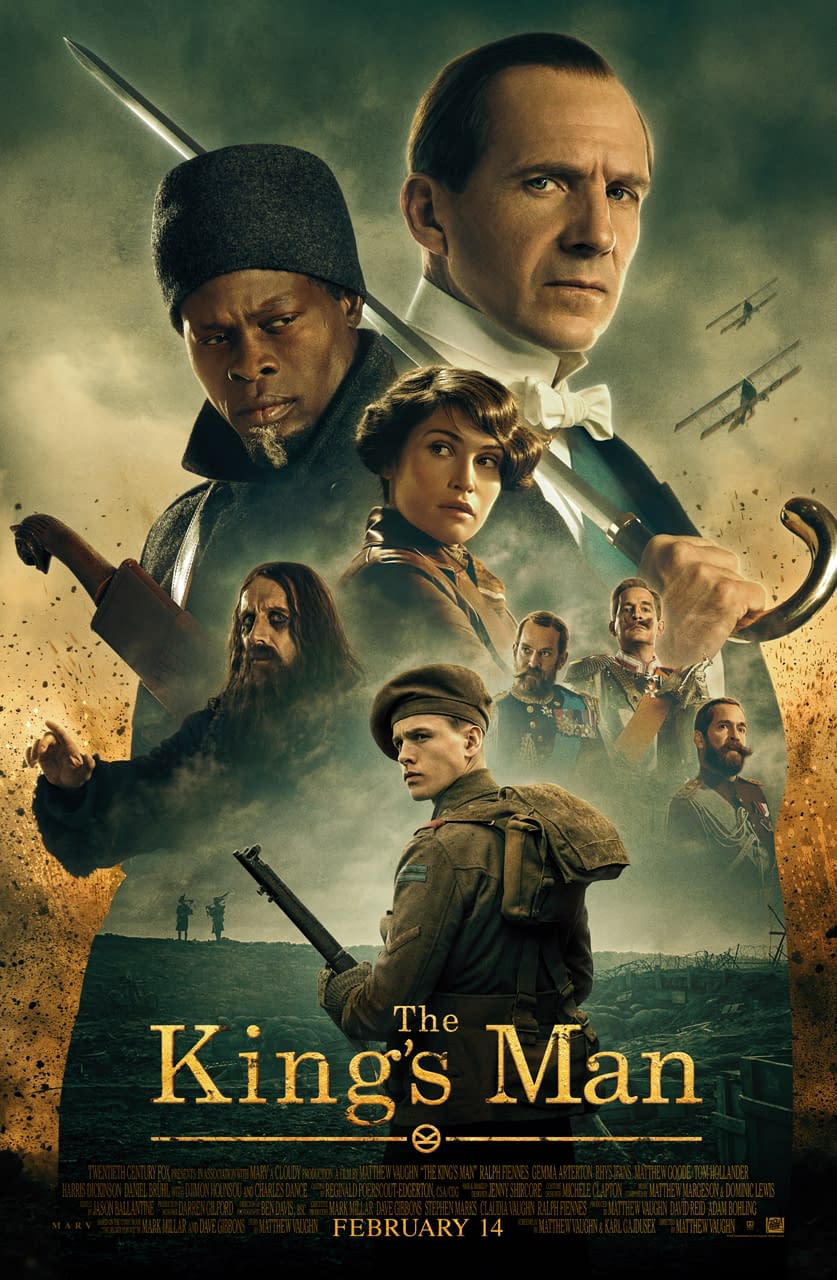 Disney has also dated several projects including the latest from Ridley Scott called The Last Duel which will star Adam Driver and Matt Damon. It's clearly getting an awards push because it has snagged a limited December 25th, 2020 release with a wide release on January 8th, 2021 which studios only do because a movie needs a limited release before the end of the year to qualify for the Oscars. The new Ben Affleck movie Deep Water has also snagged a pristine November 13th, 2020 release date.
On the animated side, Disney decided to move a few things around as well. Ron's Gone Wrong has moved back three months to February 26th, 2021 and the adaptation of She-Ra showrunners graphic novel Nimona has moved back a full ten months to January 14th, 2022 which is not exactly a great time to release a movie and doesn't show that Disney has a lot of confidence in the project. January, even more so early January is one of the infamous dead zones for movie releases. Finally, Disney has announced a bunch of new release dates for untitled Marvel projects:
October 7th, 2022
February 17th, 2023
May 5th, 2023
July 28th, 2023
November 3, 2023
This is on top of all of the release dates through 2021 that were announced over the summer and Black Panther 2 snagging the May 6th, 2022 release date. That also leaves two more unannounced projects for 2022 on February 18th and July 29th respectively. We know that we're getting an Ant-Man 3 along with other projects we know are going to happen like Captain Marvel 2 and Guardians of the Galaxy Vol.3. There are also all of the Fox characters that Disney just acquired and Disney and Marvel haven't announced if Blade, played by Mahershala Ali, will be getting a TV show or a movie.