Remember how dubious Disney fans were when the announcement about a live-action Pirates of the Caribbean film was made? A movie based on a ride? How silly is that! Of course that franchise went on to set all kinds of box office records and remains a tentpole feature for the House of Mouse.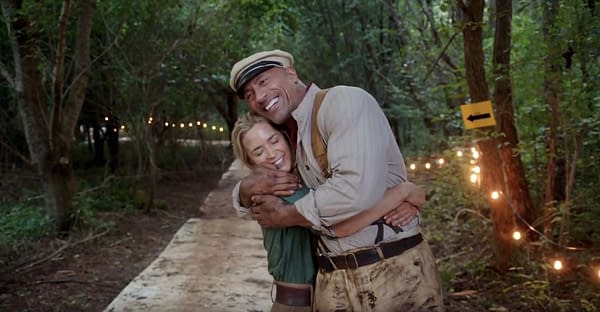 The next ride to get the live-action film adaptation is one of our punny favorites, The Jungle Cruise. It's going to star Dwayne "The Rock" Johnson and Emily Blunt, and has been described as taking several cues from the classic flick The African Queen.
Today, the official Walt Disney Studios twitter account shared our first look at the film, with an announcement of production officially happening RIGHT NOW:
Emily Blunt and Dwayne @TheRock Johnson welcome you to the adventure of a lifetime! Disney's @JungleCruise is now in production. In theaters October 2019. #JungleCruise pic.twitter.com/kKiasbWbT9

— Walt Disney Studios (@DisneyStudios) July 31, 2018

There was also the reveal of the official release date, apparently October 11th 2019.
Enjoyed this article? Share it!