E3 2015 Game Of The Show Nomination: Cuphead Cuphead has been one of Microsoft's most interesting, accidental successes. The game showed up last year at E3 as part of the ID@Xbox montage. The focus on the title was over in mere seconds, to chorus of commentators saying: "Hey, woah, woah. What was that?!"
That was exclusively down to the game's incredible art style. Cuphead looks like it was cut straight out of a 1930's cartoon. It's really quite glorious. It's clear developer Studio MDHR has slaved over the art and the authenticity of the experience shows.
The game had a more prominent showing at this year's Microsoft Media Briefing, with the brothers behind the game, Chad and Jared Moldenhauer getting on stage and giving us a better peak of what to expect from Cuphead. There is a story about a deal with the devil and Cuphead and Mugman needing to do his bidding, which matches up with some of the darker edges to those older cartoons. You can check out that trailer here.
[youtube]https://www.youtube.com/watch?v=4TjUPXAn2Rg[/youtube]
That is all before I got hands on with the game. Now that I have had my mits on the title though, I am only more impressed. This game isn't all style. It's actually a ludicrously difficult platformer. I spent about 20 minutes with the game and if it wasn't for the more skilled co-op buddy I had, I wouldn't have made any progress. That is kind of exciting. Like Shovel Knight before it, it knows that having a solid art direction isn't enough. It has to be a solid game too. From what I played, Cuphead is that.
I don't make that Shovel Knight comparison lightly either. If this game can hang in that company, I will be more than happy with the final product.
---
---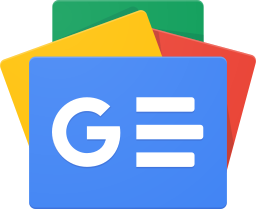 Stay up-to-date and support the site by following Bleeding Cool on Google News today!