Ernie Hudson Comments on 'Ghostbusters 3': No Disrespect, But-
We were partially hoping the ectoplasm venom of Ghostbusters-gate was behind us after the release and ultimate panning of Paul Feig's 2016 all-female reboot. It doesn't really matter what you think of that particular film in this instance, just remember everyone involved with it is a PERSON, and worthy of respect.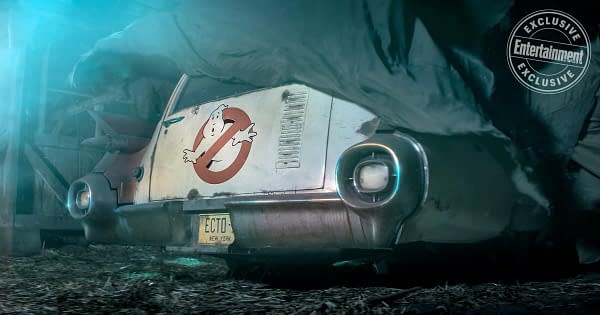 Obviously, several of you [yes, even you, person reading this who is going to post 40 comments saying all female reboots are the mark of Satan etc.] do not believe this, and continue to make horrible comments about the reason the 2016 version of the film failed was due to the actresses in the lead.
Whatever the cause may be, there is yet-another Ghostbusters film on the horizon from Sony, and this one will be written and directed by Jason Reitman, son of Ghostbusters 1 and 2 director Ivan Reitman.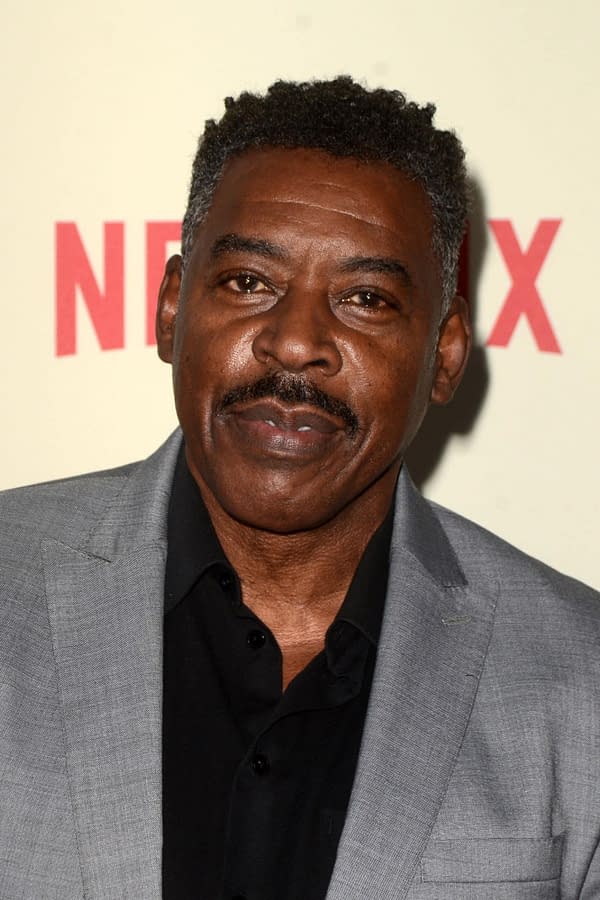 The announcement of the existence of the film took everyone by surprise, and by everyone, we mean at least one member of the original cast–Ernie Hudson. Who, we'd like to point out, appeared in Ghostbusters 2016, as did Bill Murray.
Rumors abound as to the involvement of the original cast in Reitman's film, as Jason has said his version (due out in 2020) will be a "true sequel" to the second 'busting film.
Hudson just recently spoke with DailyMail about the situation, his thoughts, and waiting for the phone to ring:
"Ivan Reitman [editor's note- we almost wonder if he meant Jason, or if Ivan really will be a part of things] is there and everybody is in. Now whether the studio will do it, I'm the guy who sits by the phone and waits for the call. So if they call, I'll answer. If not, I've got other stuff that I'm doing."
He continued, talking about the 2016 version, saying:
"Well I love the ladies who were a part of that movie. I'm a fan of all theirs. I think they did a wonderful job. I don't quite think it was… there's a vibe or feeling that Ghostbusters has; it was a little bit different.

It was uniquely theirs, which I guess it should have been, but I wanted to see something sort of extended from… This was a reboot.

I would like to have seen a movie that takes place 30 years into the future, which is where we are. So I loved it, I think they did a wonderful job, I enjoyed the movie, but I'd like to see us bring the real Ghostbusters, whatever that means.

No disrespect to Paul Feig and I enjoyed working with him, but I just think it was different."
2019 marks the 35th anniversary of the franchise, and Hudson had some thoughts about that, too:
'Thirty five years, the fans for Ghostbusters are the most amazing fans, because this is not something that the studio really set up. This is something that the fans embraced.

I mean guys make their jumpsuits, and they turn their cars into Ectomobiles, and they tattoo us on their bodies, and I'm just overwhelmed and humbled by it. So 35th year and there's talk of other possibilities happening, which I would love, but we'll see. But it's great to have been a part of that franchise."
Ghostbusters 3 is expected to hit sometime in 2020.