Ewan McGregor Has a Beard, Which Can Only Mean He's Returning to Play Obi-Wan Kenobi
You might want to sit down for this shocking Ewan McGregor facial hair update. Are you sitting? Okay, you might want to stand up for this one. Ewan McGregor has a beard. Yeah. We know.
McGregor is well known for playing Jedi Master Obi-Wan Kenobi in the Star Wars prequels. What do we know about Obi-Wan Kenobi? He also has a beard. Do we really need to connect the dots here?
Okay. Fine.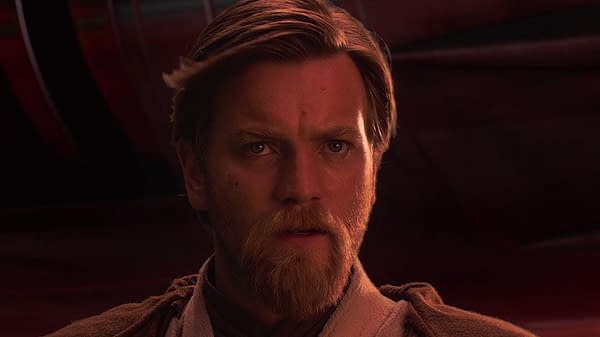 Fitness Guru Tony Horton heard a "who's that on your Facebook page" when he posted a photo of a bearded man who looked a lot like Obi-Wan Kenobi. As it turns out, that's because it was Ewan McGregor. Ewan McGregor Star Wars return confirmed!
A Star Wars Obi-Wan Kenobi movie has been rumored for some time, and McGregor has even expressed willingness to star in one. So when it was announced back in August that Lucasfilm was finally planning to make an Obi-Wan Kenobi movie directed by Stephen Daldry, it was only a matter of time before McGregor got involved.
Of course, some might say it's possible that Daldry's Obi-Wan Kenobi movie won't star McGregor at all, and McGregor is sporting a beard for a completely unrelated reason, but we've wracked our brain and can't come up with any reason why McGregor would grow a beard unless he was going to play Obi-Wan Kenobi again, or if he were to play another role where a beard is required, or if he didn't feel like shaving.
But we can all agree it's probably the Obi-Wan Kenobi thing.