[SXSW 2019] 'Come As You Are': New, Inclusive Look at Road Trip Sex Comedy [Review]
A bunch of guys go on a road trip to get laid. It's been done, right? But making its world premier at SXSW, Come As You Are tells a beautiful, empathetic version of that otherwise tired, problematic story. Inspired by the true story of Asta Philpot (who also appears in the film), three guys with disabilities plan a trip to a Montreal brothel that caters to clients with special needs to lose their virginity and otherwise show their independence.
[rwp-review-recap id="0"]
Scotty (Grant Rosenmeyer) is a wanna be rapper and generally an abrasive asshole. Under the smothering care of his mother (Janeane Garofalo), he's never had a girlfriend, much less had sex. When he hears about a Montreal brothel that caters to people with disabilities, he recruits Matt (Hayden Szeto) and Mo (Ravi Patel) to split the cost of a road trip. They also hire a driver/nurse named Sam (Gabourey Sidibe) to take them, who they originally think is a guy and are afraid of telling their female nurse the purpose for their trip. And trademark wackiness ensues, especially with their disapproving parents chasing them down.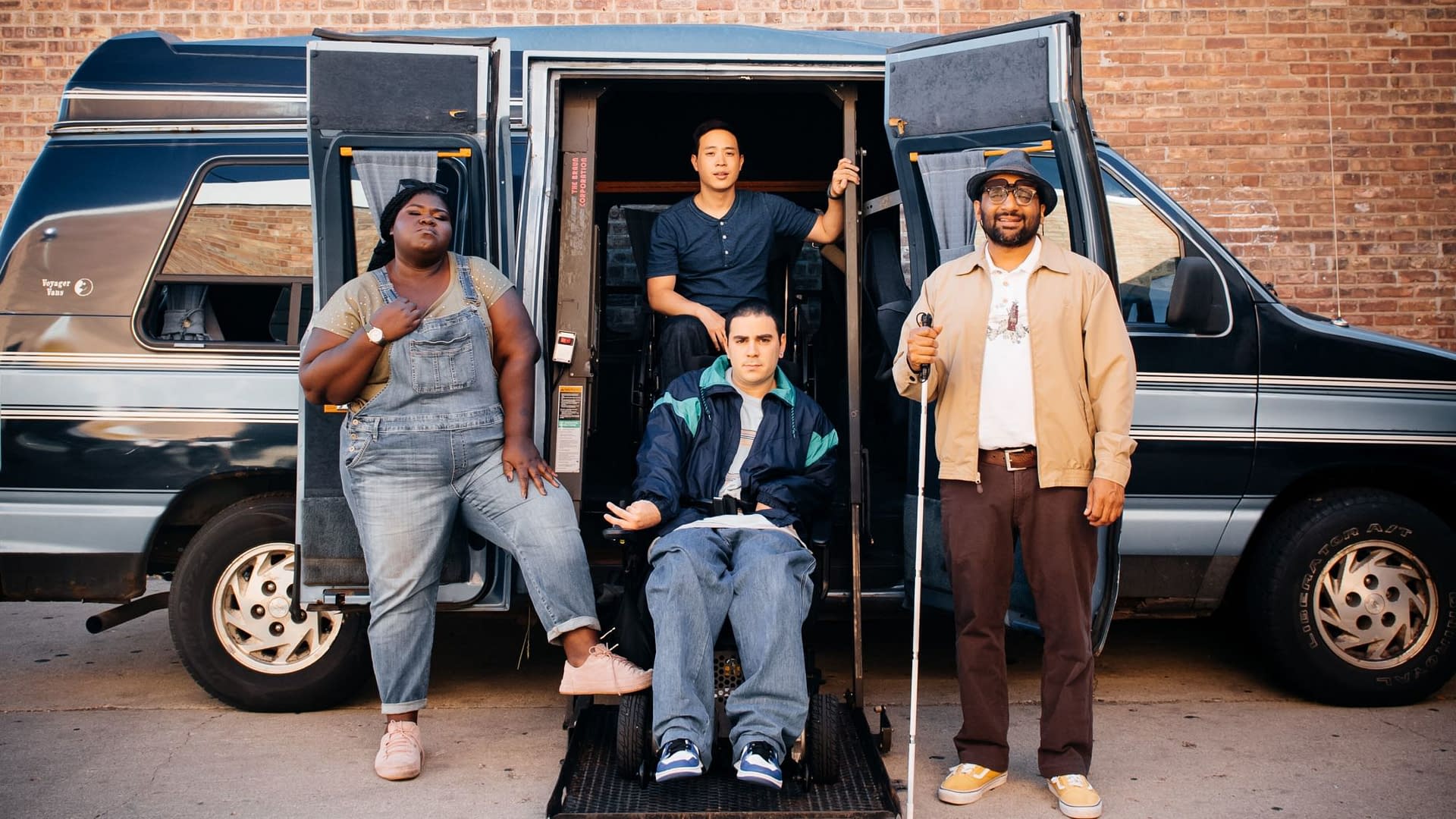 Most of what happens next in Come As You Are is pretty textbook, which is also incredibly refreshing. It's not just "it's a sex comedy… but with wheelchairs!" but it beautifully shows how relatively universal these feelings and situations can be. It deconstructs some of the mystique and preciousness with which we hold the idea of men having sex for the first time as a rite of passage. For these guys, going on a road trip by themselves without their overbearing parents is a rite of passage in itself– and the sex is sort of just the macguffin.
By placing disability as a primary, inescapable focus, it also helps place us, the audience in their places. Have we ever thought about disability access to our favorite restaurant, much less to relationships or sex? Most of us are trained to think of the disabled as sexless eunuchs, but then again, we do this with a lot of under-represented groups.
Director Richard Wong had an interesting take on it: "As a society, we tend to de-sexualize certain groups (Asian American men being one of those groups), and this was a chance to address that head on." With a diverse cast, and especially two Asian American men and a black woman in the forefront, Come As You Are challenges our basic ideas of sexuality and helps us as the audience to see these characters as full people, not just their disabilities, their race, their gender, or other outward characteristics.
The main cast here really makes the film work– with lesser actors it might not have. Scotty's abrasiveness is overbearing through most of the film, and even through all of it, we're sort of rooting for him. That's a tough needle to thread, and yet Rosenmeyer (Crazy Ex-Girlfriend, The Royal Tennenbaums) does it incredibly well. The choice to cast Szeto as the most traditionally handsome and relatable character goes to director Richard Wong's interest in representing Asian American men as romantic leads. It stands alongside recent films like Crazy Rich Asians in helping to break that stereotype. The real secret weapons of the film, though, are Sidibe and Patel, whose chemistry is a lot of fun.
Come As You Are also takes a sort of sentimental and dramatic turn towards its end, which is a strange turn for a road trip sex comedy. But it works, especially as it stays true to its themes and characters. You may want to bring some tissues, but the end delivers one of the funniest and most life-affirming moments of the movie. It's a fitting climax, if you'll pardon the pun.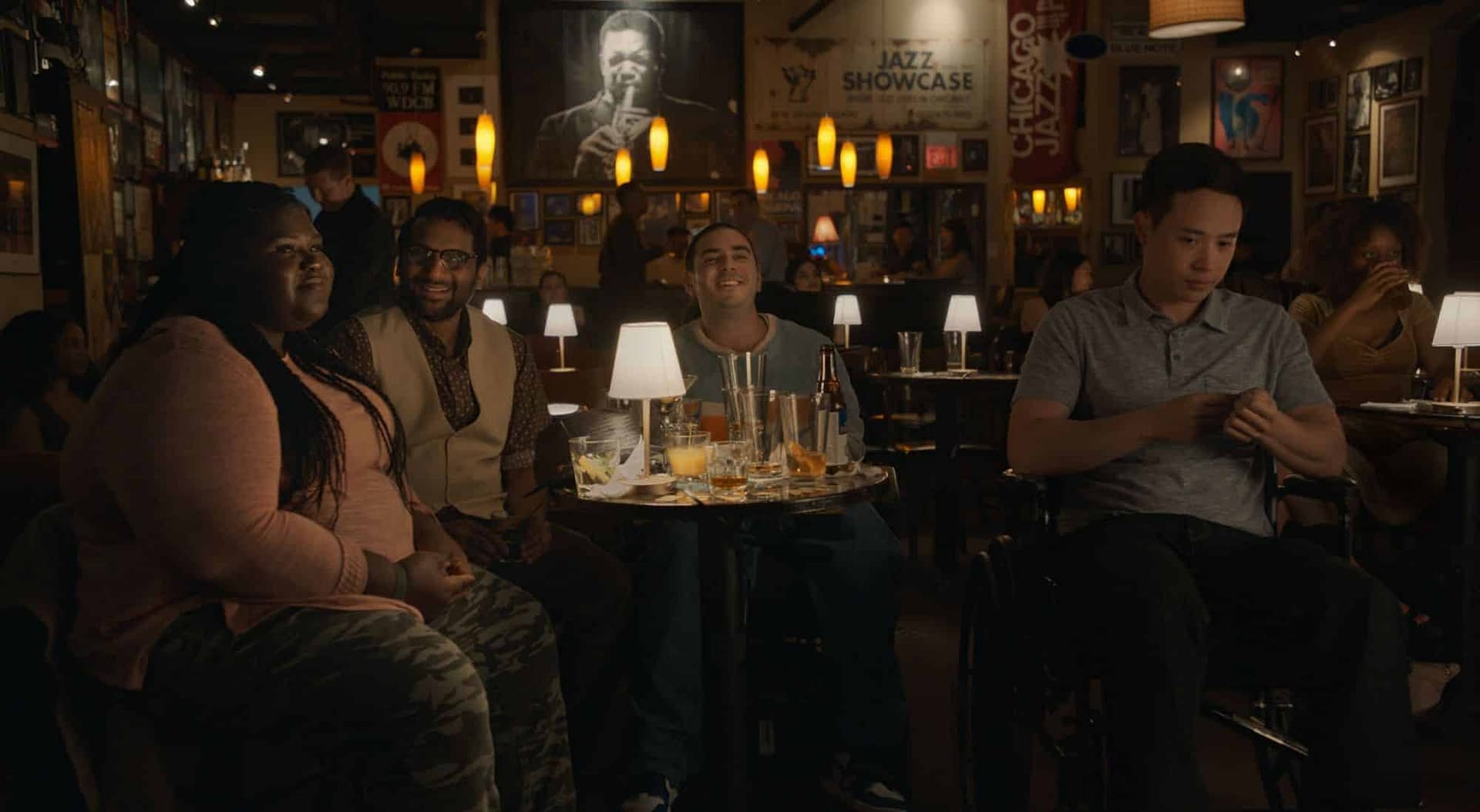 Some might quibble with the fact that the main cast aren't actually themselves in any way disabled. This is a valid criticism, but one which the filmmakers tried to address by working with Asta Philpot directly from day one, as well as the Shirley Ryan Ability Lab and the Wheelchair Athletes of McFetridge.
Overall, this all comes off as beautifully inclusive and trying to portray people with disabilities as people first (a novel approach, right?) And while it feels a little bit paint by numbers, the message behind that works to portray our protagonists as human and worthy of love. It makes you question a lot of your assumptions about sex work, morality, ethics, and how we view certain people as sexual beings (or not) and why.
If you're at SXSW, Come As You Are will show again twice more during the festival. Here's hoping it ends up with a wider distribution sometime soon so more people can enjoy this.
Future screenings:
Tuesday, March 12th at 11:15pm at Alamo Lamar A (1120 S Lamar Blvd, Austin, TX 78704)
Wednesday, March 13th at 11:00am at Stateside Theater (719 Congress Ave, Austin, TX 78701)
[rwp-review-ratings id="0"]
[rwp-review-form id="0"]