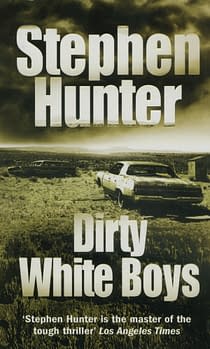 David Benioff and D.B. Weiss brought us Game of Thrones, but the hit HBO show has kept them so busy for four seasons now that they haven't really gotten to explore other projects. But now that's about to change, according to Deadline.
The duo will produce, write and direct together Dirty White Boys, a contemporary crime thriller based on the 1995 book by Stephen Hunter. The film will follow three violent escaped convicts and the lawman tasked with tracking them down.
This will be the first time Benioff and Weiss will direct something together, and it's their first outside project since Game of Thrones began. The show, unsurprisingly, have allowed them limited time to pursue other things. In fact, Dirty White Boys may even have to wait until they wrap up all (likely) seven seasons of the show. They've only just begun writing the script, so it can hold for a while.
And while Game of Thrones was able to thrive just fine without any stars, expect at least two big stars for Dirty White Boys. Who do we think will be A-Listers in 2020 or so?
Enjoyed this article? Share it!