Posted in: Movies | Tagged: entertainment, film, ghostbusters, ivan reitman
---
Ghostbusters 3 To Begin Filming In Early 2015 Without Ivan Reitman At The Helm I know plenty of people were hoping this project would get scrapped altogether (before and) after the death of Harold Ramis, but it's been confirmed again today that that won't happen. And now original Ghostbusters director Ivan Reitman has dropped out of directing the threequel as well, though, as Deadline reports, he will help Sony find a new director.
Reitman gives Deadline a pretty in-depth interview about the evolution and slow progression of this project, but here are the newsiest bits. This is what Reitman had to say about the current script, which he worked on with Etan Cohen:
It's a version of Ghostbusters that has the originals in a very minor role.
(The originals, of course, without Bill Murray or Ramis now.)
On his decision to step down from directing duties after Ramis' death:
When I came back from Harold's funeral, it was really moving and it made me think about a lot of things. I'd just finished directing Draft Day, which I'm really happy with and proud of. Working on a film that is smaller and more dramatic was so much fun and satisfying. I just finally met with Amy [Pascal] and Doug Belgrad when I got back. I said I'd been thinking about it for weeks, that I'd rather just produce this Ghostbusters. I told them I thought I could help but let's find a really good director and make it with him. So that's what we've agreed will happen. I didn't want all kinds of speculation about what happened with me, that is the real story.
But he and the studio are moving full steam ahead on the long-gestating sequel, anyway, with a handful of directors in mind to take over, and a start date:
I'm not going to say how many Ghostbusters there will be in the new cast, but we are determined to retain the spirit of the original film, and I am pleased that all of this seems to have happened organically," he said. "I'm hoping we can get started by the fall, set in New York, but given the logistics and the stuff that happens, the beginning of 2015 seems more likely.
---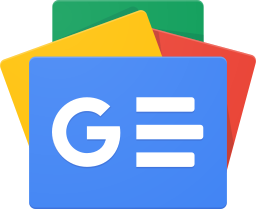 Stay up-to-date and support the site by following Bleeding Cool on Google News today!