'Ghostbusters: Afterlife': First Trailer Will Debut This Week
Ghostbusters: Afterlife will debut its first trailer this week. The sequel, directed by Jason Reitman, recently wrapped filming. As of now, little is known about what this film will be all about. We know that the three surviving original Ghostbusters will make an appearance. Bill Murray, Ernie Hudson, and Dan Aykroyd will reprise their roles, and some kind of tribute to Harold Ramis and Egon will occur. Joining the old cast will be Paul Rudd, Finn Wolfhard, Mckenna Grace, Carrie Coon, and the returning Sigourney Weaver and Annie Potts.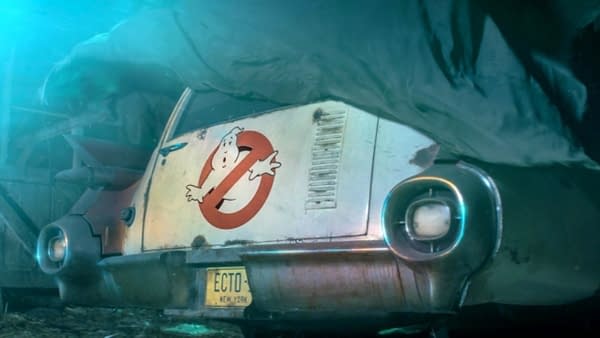 All kinds of rumors abound about the film. That Egon's family takes on the proton packs after his passing. That they have to rescue the original Ghostbusters from said afterlife. That there will be a multiverse showing, with characters from Real Ghostbusters and the 2016 all-female reboot turning up. Literally anything anyone can think of has been bandied about. The one thing that probably won't be happening is an appearance from Rick Moranis, sadly.
Here is the announcement trailer from earlier this year:
That music. Those noises…that car. If done right, this could be the movie event of next summer. Fingers crossed that they have.
Ghostbusters: Afterlife releases in theaters on July 10th, 2020.