Gone With The Wind has rocketed up the sales charts on digital services since being removed from HBO Max for "racist depictions". The film currently is on top of the Amazon sales rankings, where on streaming you can rent the film for $3.99 or buy it for $9.99. On iTunes, the film currently sits at number 5 on that sales chart. The film was removed from HBO Max on Tuesday, only as a temporary measure to add a "discussion about the historical context for the 1939 movie" and a "denouncement" of the movie's racist stereotypes. People apparently remembered Gone With The Wind is a movie and flocked to competing services to watch it.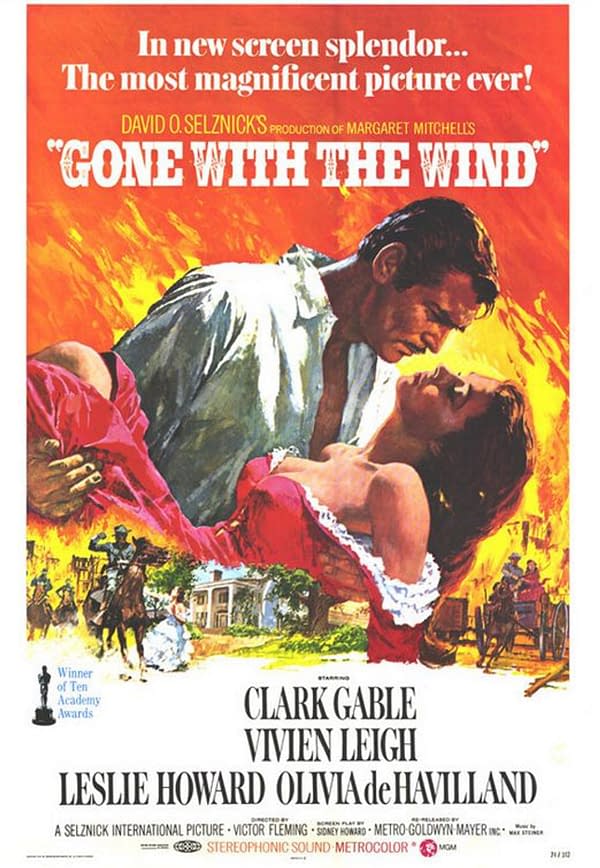 Gone With The Winds Sucks Anyway
"'Gone With The Wind' is a product of its time and depicts some of the ethnic and racial prejudices that have, unfortunately, been commonplace in American society," an HBO Max spokesperson told Variety. "These racist depictions were wrong then and are wrong today, and we felt that to keep this title up without an explanation and a denouncement of those depictions would be irresponsible."
The film stars Vivienne Leigh, Clark Gable, Hattie McDaniel, and Olivia de Havilland. It was a huge winner at the Academy Awards, winning eight trophies including best picture, best actress for Leigh, best director for Victor Fleming, and best-supporting actress for McDaniel, who was the first Black person to ever win an Academy Award. It has been ranked in the top five films of all-time numerous times.
Really though, it sucks. It may be a product of its time, and the themes it depicts are as well. It is a boring slog full of overblown drama and doesn't hold up in the slightest. Besides the costume design, Gone With The Wind should be forgotten completely and should fade from memory.
Enjoyed this article? Share it!