Goosebumps 2 Adds Wendi McLendon-Covey, Ken Jeong, and Chris Parnell
Goosebumps was a surprise little hit back in 2015. It wasn't a huge smash hit, but it did gross $150 million on a budget of about $58 million ($87 million including marketing), so for Columbia it did well enough to merit a sequel. It's due out this year, but we haven't heard that much about it. Jack Black is only rumored to return as R.L. Stine, but we have confirmed cast members Madison Iseman, Ben O'Brien, Caleel Harris and Jeremy Ray Taylor. Ari Sandel is still set to direct and the production even has a full title — Goosebumps: Horrorland. And now Variety has learned that the production has added three new cast members.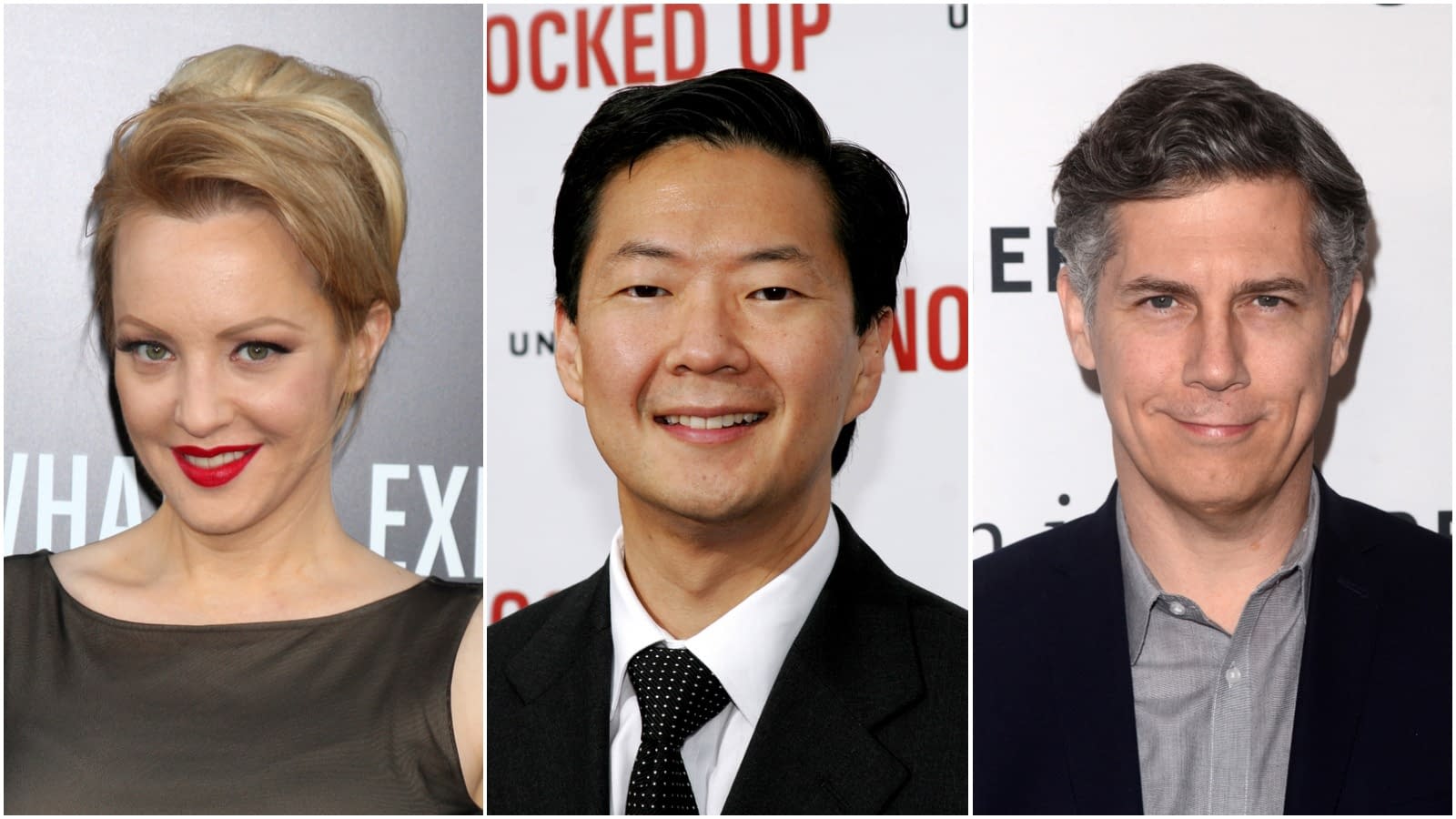 The first is Wendi McLendon-Covey, who is best known for her roles in Bridesmaids and The Goldburgs. You might recognize Ken Jeong from the upcoming Crazy Rich Asians and Community. Finally, Chris Parnell, whose face you might recognize from Grown-ish but whose voice you'll recognize as Cyril from Archer and Jerry from Rick and Morty.
There are no release plot details, though Variety speculates it will "focus on iconic characters and storylines featured in the Goosebumps series" of books. The movie currently has an October 18th release date, but considering this is probably going to be filmed quick and cheap, that won't be too hard to make.