Growling Door Games Announces New Edition Of Chill Roleplaying Game
By Christopher Helton
Growling Door Games has announced the acquisition of the license to produce a third edition of venerable horror roleplaying game Chill. Growling Door Games are the publishers of Curse The Darkness and A Tragedy In Five Acts roleplaying games. Matthew McFarland, President of Growling Door Games, said, "We're thrilled to bring such a classic of horror gaming back to print. Chill has a great history of success in the market. There's been a lot of enthusiasm for the game even during its long stint out of print, and we hope both those fans and new ones will enjoy our revival of Chill."
Originally created by Pacesetter Games, an edition of the game was published by them in 1986. A second edition was published in 1990 by Mayfair Games. An "emulator" of the original edition, using an updated version of the rules as published by Pacesetter Games, was released by Goblinoid Games (the current owner of much of the Pacesetter Games properties) under the name Cryptworld. In 2009 a previous third edition of Chill was announced by Otherworld Creations and early playtest documents were created. This edition was never published and disappeared under questions of proper licensing.
Christopher Helton is a blogger, podcaster and tabletop RPG publisher who talks about games and other forms of geekery at the long-running Dorkland! blog. He is also the co-publisher at the ENnie Award winning Battlefield Press, Inc. You can find him on Twitter at @dorkland and on G+ at https://plus.google.com/+ChristopherHelton/ where he will talk your ear off about gaming and comics.
Christopher has a crowdfunding page to help raise money to defray the costs for going to the Gen Con gaming convention and cover it for his Dorkland! blog and Bleeding Cool. Please click here to go to the page and help out.
---
---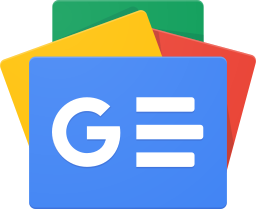 Stay up-to-date and support the site by following Bleeding Cool on Google News today!