Posted in: Interview, Movies, Podcasts | Tagged: aaron eckhart, ambush, Castle Talk, interview, Mark Earl Burman, podcast
---
Ambush With Aaron Eckhart Returns To Old-School Intimate War Action
Castle Talk chats with Mark Earl Burman, writer/director of Ambush, an intense, gritty return to old-school Vietnam War epics.
---
This week on Castle Talk, Jason chats with Mark Earl Burman, writer/director of Ambush, an intense, gritty Vietnam War epic. In the film, when a small outpost is ambushed, a US Army squad must take the battle below ground in a terrifying and unfamiliar mission. The film was released by Saban Films on February 24th in theaters, on-demand, and digitally.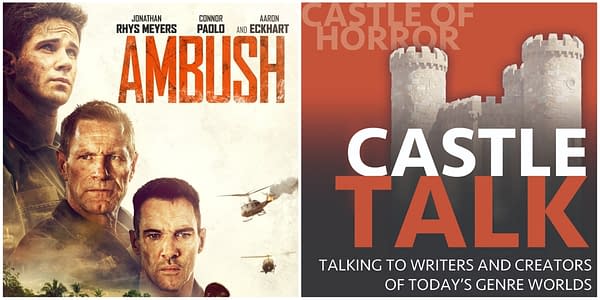 Ambushed stars Jonathan Rhys Meyers (Vikings), Connor Paolo ("Revenge," "Gossip Girl," Alexander), and Aaron Eckhart (The Dark Knight). It was directed by Burman, who co-wrote the film with Johnny Lozano and Michael McClung.
Burman chats about how films from his new company Dark Mark Productions are meant to operate as old-school action and war movies that balance action and character, like the films of Sam Peckinpah and Samuel Fuller. Ambush is a Vietnam film like we haven't seen much since the '80s, when Vietnam haunted most of pop culture (the main character of Miami Vice was a Vietnam Vet). Vietnam has almost become a "forgotten war" like Korea as it fades into the background.
The film focuses on the so-called "tunnel rats," a real detail of the war: Americans who were chosen to shimmy down into the vast arrays of tunnels dug by the resilient Vietcong forces. Burman is quick to point out that the movie isn't an anti-or-pro-war film, but rather a movie that focuses on these characters, their relationships and their fight for survival. He and his co-writers did extensive research into the interpersonal dynamics of the soldiers and engineers of the war.
Burman, who has produced for years but returned to directing here for the first time in seven years, also commented on the challenges of making a war film on a set with explosives going off and countless extras scattered across the set.
Listen here:
Listen on YouTube:
Check out the Trailer:
---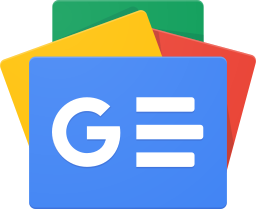 Stay up-to-date and support the site by following Bleeding Cool on Google News today!