I've Just Seen Frozen Fever, With The Kids, Before Cinderella
[youtube]https://www.youtube.com/watch?v=bQRLVxZHKPs[/youtube]
"I've never has a cold… and a cold never bothered me anyway." That's an early line from Frozen Fever, showing before Disney's new Cinderella remake. I've just been to see both with the kids – but thought I'd write about the shorter one first.
It was a surprise for the press-and-the-kids crowd that I managed to attend in London's West End this morning, and the place went mental when the guy from Disney announced it on the stage. Mostly from the kids. Mostly.
As that line above suggests, the new short, set on Anna's birthday, is full of references and callbacks to the original billion dollar grossing animation that transformed many a parent/child relationship. So not only are the expected cast on on hand, Anna, Elsa, Olaf, Kristoff and Sven, but also Oaken and Marshmallow – and visits to a certain ice castle and a certain Southern Isle. And Anna still has terrible morning hair.
Oh and Oaken is naked. But back to Anna.
It's Princess Anna's birthday, and the birthday that Queen Elsa has never been able to give her and she is getting everyone to help give Elsa the perfect birthday she has never had. Guilt trip much? She has a lifetime to make up. And it spurs her to acts of generosity that also bring callbacks ("Ooh, a sandwich") and Elsa's ability to conjure up snowmen such as Olaf, given an unconscious twist every time she sneezes. And merchandisable as all hell. Because, yes, she's not that well. Aside from this new Gremlin-familiar trait, her ice powers are now fully in control, able to be used in both majestic and trivial ways. There are songs, there is dancing and – to be frank, the audience would just have been happy with Olaf farting snowflakes for ten minutes. Instead we get a charming story about sisterly love and sacrifice, sometimes in the face of reasonable expectations. My two girls and currently re-enacting their favourite bit, dangerously high up above the town…
And we get to see a lot of the town, from high, from below, running through up and around it, something we were denied a lot of in the original movie. And it is very, very beautiful, starting from the morning to the end of the day – though a strangely empty town, aside from a bunch of kids and a bunch of snowmen. Maybe on Anna's birthday everyone gets the day off and hits the beach…
Oh and there's a gross out gag about reconstituting eaten cake. Something for the stereotypical boy as well. Like me.
There were cheers before the film, cheers during and rapturous applause afterwards. Of joy there was plenty, of cynicism there was none.
Oh and after Frozen Fever? An epilogue in the form of a full length movie about Cinderella. More on that later.
Frozen Fever airs before Cinderella, opening in the US on March 13th and in the UK on March 27th.
---
---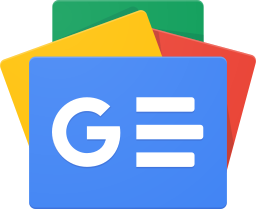 Stay up-to-date and support the site by following Bleeding Cool on Google News today!