We've had an interesting selection of releases come our way this month, which included some unexpected movies and a few different TV shows. Overall, it was a pretty good selection of home media after the holidays. But are they worth your time to buy? We delved into all of these to check out the special features before you head off to buy them!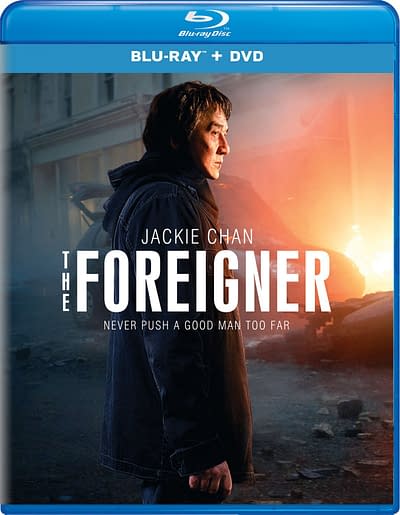 The Foreigner
Universal
Released: 1/9/18
The Foreigner is an interesting little piece with Pierce Brosnan and Jackie Chan playing off each other in an action thriller. It actually makes Brosnan look much more sinister than we've seen him in other roles. The features aren't that great, however, as you're only getting a "making of" video, cast interviews, and a couple trailers. Its a good film to check out, but a coin flip if you want to actually purchase it.
Bullet Head
Lionsgate
Released: 1/9/18
Bullet Head is a good film with an awesome cast that probably should have been better than what it was, but for some reason it just kind of fall short. That being said, the special features on this one are amazing as you get the works. Deleted scenes, commentary, a look at the film's score, a discussion about writing the film, and a few extra featurettes that make it a pretty solid Blu-ray.
68 Kill
Scream Factory
Released: 1/9/18
68 Kill is grindhouse horror/thriller at its best. Essentially, if you're looking for badass women killing whatever's in their path, this is your film. Oh, and it has Matthew Gray Gubler from Criminal Minds doing something other than sounding like a smart person, which was nice to see. Unfortunately, there are zero special features to this, which is a huge letdown considering all we probably could have seen from behind the scenes.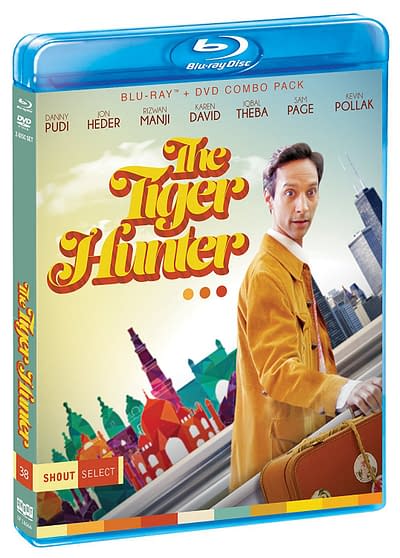 The Tiger Hunter
Shout! Factory
Released: 1/9/18
Community fans rejoice — we finally get a Danny Pudi film, and it's actually quite funny with some heart. Pudi plays a young man who came to America to seek out success and, as is the case with film of this genre, he finds a lot more. Honestly, it's nice to see Pudi succeed beyond one of the best shows of our generation that still doesn't get a fair shake. Sadly, they didn't go the extra mile on the features as we simply have a "making-of" featurette and the original theatrical trailer. Good move, but come on, there should be much more here!
Matinee
Shout! Factory
Released: 1/16/18
A bit of an oddball release this month, Matinee is John Goodman at his best from 1992 paying homage to old-school horror films in the '50s and '60s, as he portrays a film promoter who uses the Cuban Missle Crisis to get a little extra bang for his buck in promoting a new film. And of course, wackiness ensues. This re-release includes several new featurettes including a ton of interviews, not to mention deleted and extended scenes, a stills gallery, theatrical trailer, and much more. We recommend this one a lot, especially if you love that era of filmmaking.
Cook Off!
Lionsgate
Released: 1/16/18
We're not going to pretend that Cook Off! is anything more than what it appears to be, which is an ensemble cast put in a story fit for a situation comedy plot line and dragged out for 98 minutes. Its basically Melissa McCarthy and friends making every food joke and gag possible during a cooking competition, which has some okay moments, but then you get a lot where the joke falls dead. The features have deleted scenes and outtakes, both of which are funnier than parts of the film, and a "making-of" featurette. Honestly, unless you're a diehard McCarthy fan, this one you can skip.
The Lion Guard: The Rise of Scar
Disney
Released: 1/16/18
Much like the Disney releases we reviewed from December, this is a five-episode DVD that takes several episodes from The Lion Guard and basically turns them into their own mini-movie. There are no special features on here at all, it's just a quick DVD thrown together with several episodes on it. If you need something fun for the kids, it's a nice buy. But if you want more than this, wait for the entire season to be released.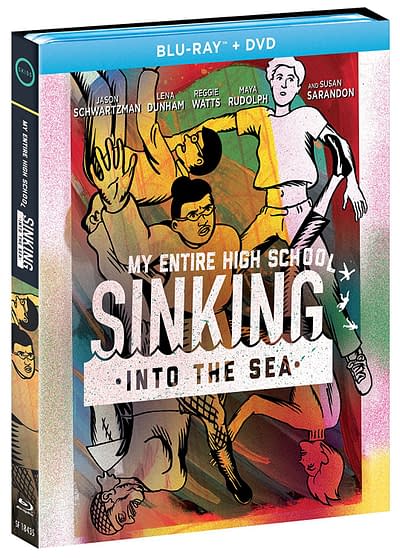 My Entire High School Sinking Into the Sea
Shout! Factory
Released: 1/23/18
My Entire High School Sinking Into the Sea got a lot of praise from critics, mainly because it was a fun and smart animated film where the title delivered exactly what it promised. You get Jason Schwartzman, Reggie Watts, Lena Dunham, Maya Rudolph, and even Susan Sarandon acting in what would essentially be an Adult Swim movie if they ever made another movie. You get audio commentary for this from writer/director Dash Shaw and a trailer, but nothing else. Which is a shame, because it would have been nice to hear more from the actors.
The Killing of a Sacred Deer
Lionsgate
Released: 1/23/18
This is a pretty damn good film to come across our desk, especially when it shows Colin Farrell and Nicole Kidman doing much better work than some of their other films in recent memory. Unfortunately, it only has one featurette, which is an exploration of the film's plot and nothing more. It's a good movie, got nothing against the film itself, I just wish there was more here as far as features.
Jigsaw
Lionsgate
Released: 1/23/18
Trying to milk every last drop out of the Saw franchise, Jigsaw posits the idea that maybe John Kramer is back from the dead, or maybe, two different people are doing his dirty work now. The film itself is okay, which is about all we can say for the special features which only has producers doing an audio commentary, a look at the props, and a seven-part documentary about the film series. This is okay for a horror fan, but a hard pass as an average viewer.
Tyler Perry's Boo 2! A Madea Halloween
Lionsgate
Released: 1/30/18
Long ago, a film critic told me that it doesn't matter what you write about a Tyler Perry movie — those who see it will see it, and those who don't care to won't. And we can make fun of his films all we want, but the truth is, Perry is an institution and someday he's going to make a masterpiece where we'll have to sit down and shut up. That being said… you know whether or not you want to buy another Madea movie. For those of you who do, you're getting a couple featurettes, deleted scenes, and outtakes. For those of you who aren't going to buy it, don't worry, it will succeed without you.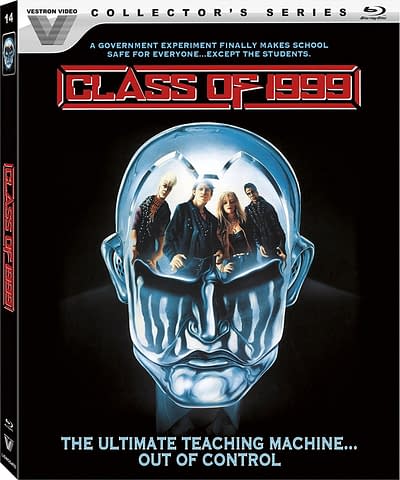 Class of 1999
Lionsgate
Released: 1/30/18
Lionsgate has re-released a couple of films into their Collector's Series this month, the first being Class of 1999, the 1990 thriller sequel to Class of 1984. The film isn't too shabby, but the Blu-ray is loaded with so many special features that it's hard to pass it up. Commentaries, a slew of interviews, trailers and TV spots, a still gallery and a video promo round out what you get with this one. Well worth a buy for sci-fi fans.
Gothic
Lionsgate
Released: 1/30/18
Lionsgate also released Gothic from 1986 in the same Collector's Series, cleaning it up and making the film look twice as better than it did before. This one, too, is chalked full of features like commentaries, an isolated score, several featurettes, a still gallery, and trailers and TV spots. Definitely worth looking into if you dig this kind of thriller material as they fictionally retell the story of how Mary Shelley created Frankenstein.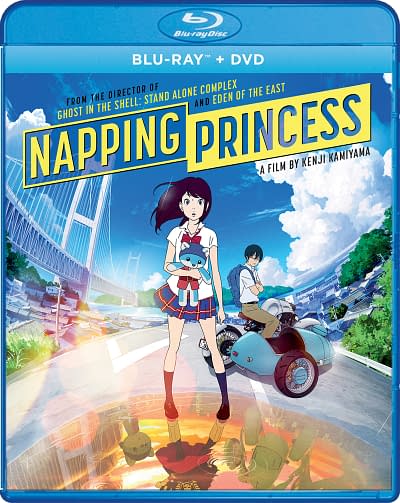 Napping Princess
Shout! Factory
Released: 1/30/18
Napping Princess is the latest from Kenji Kamitama, who was instrumental in Eden of the East and Ghost in the Shell: Stand Alone Complex. This is a cute little adventure where a young girl must save her father who has been kidnapped after stealing vital technology. You get an interview with Kamiyama, interviews with the cast, a few featurettes and trailers, but not much else in the way of bonus content.
Enjoyed this article? Share it!